posted on 29 September 2017
Written by Econintersect
Early Bird Headlines 29 September 2017
Econintersect: Here are some of the headlines we found to help you start your day. For more headlines see our afternoon feature for GEI members, What We Read Today, which has many more headlines and a number of article discussions to keep you abreast of what we have found interesting.
---
Please share this article - Go to very top of page, right hand side for social media buttons.
---
Global
Most Asian markets rise as dollar steadies and as investors digest Japan data (CNBC) Asian shares finished the quarter on a largely positive note on Friday as the greenback nursed its wounds after slipping overnight. Markets also digested a raft of data out of Japan. The dollar index edged up slightly at 93.156 by 2:48 p.m. HK/SIN. U.S. crude futures fell 0.14% to trade at $51.49 a barrel and global benchmark Brent crude was flat at $57.41. Spot gold declined 0.2% to $1,284.28 per ounce at 0434 GMT, on track to register a 2.8% decline in September, the largest monthly fall so far in 2017 and the biggest monthly drop since November.
Researchers found that forest areas in South America, Africa and Asia - which have until recently played a key role in absorbing greenhouse gases - are now releasing 425 teragrams of carbon annually, which is more than all the traffic in the United States.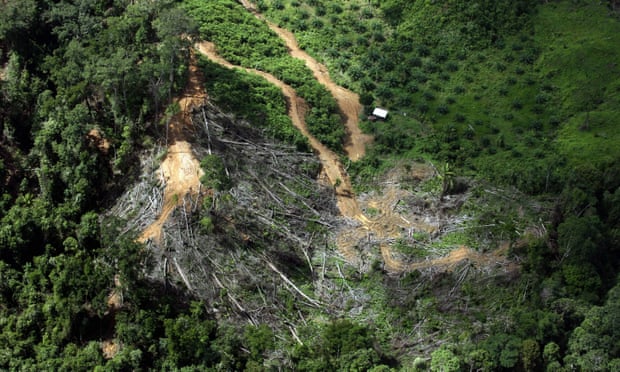 U.S.
Trump Wants to Repeal Obama's Climate Plan. The Next Fight: Its Replacement. (The New York Times) President Trump failed again this week to fulfill his promise to repeal and replace the Affordable Care Act, President Barack Obama's signature health plan. Now he is taking aim at Mr. Obama's central environmental legacy, the Clean Power Plan. The administration has made clear its desire to repeal the Obama energy plan. But what would take its place remains a mystery.
The Environmental Protection Agency is expected in the coming days to reveal its strategy for reversing the Clean Power Plan, which was intended to reduce greenhouse gas emissions from power plants across the country. Yet while Mr. Trump has declared the Obama-era plan dead - "Did you see what I did to that? Boom, gone," he told a cheering crowd in Alabama recently - industry executives say they expect that utilities could still be subject to some restrictions on carbon emissions.

"I would be surprised if repeal did not lead to replacement," said Paul Bailey, president of the American Coalition for Clean Coal Electricity.
White House commits to ending Wall St tax loophole (Financial Times) The White House vowed to push ahead with President Donald Trump's commitment to scrap the "carried interest" tax break enjoyed by hedge fund and private equity managers as it fended off charges that its tax plan was a gift to the wealthy. Gary Cohn, head of the White House economic council, said on Thursday that Mr Trump had not wavered in his determination to close a "loophole" that is worth billions of dollars to Wall Street money managers.
Health and Human Services Secretary Tom Price said he will reimburse taxpayers for "my seat" on more than two dozen pricey private jet flights.
Price also vowed he would no longer use charter planes for travel.
President Donald Trump has said he is unhappy with Price's expensive travel habit, and answered, "We'll see," when asked if he would fire Price.
In actuality, the average American family makes $74,000 a year before taxes, or about $26,000 less than that, according to the Bureau of Labor Statistics. The median American family income is roughly half of Cohn's estimate, or only about $55,000.

And some critics are seizing on Cohn's assertion that, with $1,000, a family "could renovate their kitchen, they could buy a new car."
UK
London house prices fall for first time in eight years - business live (The Guardian) London house prices have fallen for the first time since the depths of the financial crisis. Prices in the capital fell by 0.6%, annually, in the last quarter, according to a new survey from the Nationwide building society. This is the first decline since the third quarter of 2009, and makes London the worst-performing region of the UK (although also still the most expensive). While London struggled, the East Midlands region showed the strongest growth with prices up 5.1% (annualized).
May stands up for the City in Brexit talks: Prime Minister backs free markets and warns on EU trade (City A.M.) Theresa May yesterday warned against erecting trade barriers between the UK and the EU after Brexit, in a marked change of tone as she swung behind City plans for a deal on financial services. The Prime Minister emphasised the need for co-operation, as she appeared to back City efforts to push for a deal allowing mutual market access. Speaking at a Bank of England conference to mark 20 years of operational independence, May said:
"It is in neither the EU's nor the UK's interest to see these financial services markets fragment The UK's financial markets provide support for businesses and consumers right across the EU, reducing the cost of capital and supporting choice and innovation for consumers."
France
In a speech this week he set out his ambitious agenda for the EU's future, calling for the creation of a European intelligence academy, an EU military budget and intervention force, a European innovation agency, a new frontier police force, a European public prosector for terrorism and organised crime and a wave of new, pan-European universities.
Italy
A Tax Cut for Cleaning? Italians Take Up Bartering in Stagnant Economy (Fox Business) Hat tip to Roger Erickson. In the Tuscan town of Massarosa, Alessia Signorini pulls weeds in a local park for tax discounts. Riccardo Porta barters the bread he bakes in Sardinia for meat. Rome restaurant owner Fiorentina Ceres buys and sells goods with a currency that doesn't touch a bank. Amid a long stretch of economic stagnation, some Italians are finding novel ways to cope, embracing corporate barter, alternative currencies and even deals to lower taxes by performing civic duties. Alternative means of trade have been employed throughout history, especially during economic downturns, as a way to boost local spending and help companies that aren't able to access bank lending. Switzerland's WIR alternative currency has been trading since 1934. And some U.S. businesses turned to corporate barter during the Great Recession. But few developed nations in recent memory have embraced such measures to the extent of Italy -- or been able to test them over such a prolonged period. Econintersecti: This explains part of the 'great depression' being experienced by Italy. Because individuals and corporations are not buying some goods and services GDP goes down. Because GDP goes down individuals and corporations tighten their belts and GDP is further depressed. We have an economic spiral while Italians are still finding a way to survive using the very mechanisms adding to the spiral.
Spain
Here's how bad economically a Spain-Catalonia split could really be (CNBC) A split between Spain and Catalonia would cause a major political shake-up in the country but would also have significant consequences for the economy of both sides, experts have told CNBC. Voters in the prosperous Spanish region are set to be asked Sunday to choose if they want to secede from Spain following a decree signed on September 7. As the most prosperous of Spain's 17 regions, Catalonia houses roughly 19% of Spain's economy, benefiting from tourism, exports, manufacturing, and industry.
Russia
Exclusive: Fake black activist social media accounts linked to Russian government (CNN) A social media campaign calling itself "Blacktivist" and linked to the Russian government used both Facebook and Twitter in an apparent attempt to amplify racial tensions during the U.S. presidential election, two sources with knowledge of the matter told CNN. The Twitter account has been handed over to Congress; the Facebook account is expected to be handed over in the coming days.
Both Blacktivist accounts, each of which used the handle Blacktivists, regularly shared content intended to stoke outrage. "Black people should wake up as soon as possible," one post on the Twitter account read. "Black families are divided and destroyed by mass incarceration and death of black men," another read. The accounts also posted videos of police violence against African Americans.

The Blacktivist accounts provide further evidence that Russian-linked social media accounts saw racial tensions as something to be exploited in order to achieve the broader Russian goal of dividing Americans and creating chaos in U.S. politics during a campaign in which race repeatedly became an issue.
>>>>> Scroll down to view and make comments <<<<<<
Click here for Historical News Post Listing
Make a Comment
Econintersect

wants your comments, data and opinion on the articles posted. You can also comment using Facebook directly using he comment block below.
---
Econintersect Contributors
---
---
---
---
---
| | |
| --- | --- |
| Print this page or create a PDF file of this page | |
---
The growing use of ad blocking software is creating a shortfall in covering our fixed expenses. Please consider a donation to Econintersect to allow continuing output of quality and balanced financial and economic news and analysis.
---
---
---
---
---
---
---
---