posted on 11 September 2017
Written by Econintersect
Early Bird Headlines 11 September 2017
Econintersect: Here are some of the headlines we found to help you start your day. For more headlines see our afternoon feature for GEI members, What We Read Today, which has many more headlines and a number of article discussions to keep you abreast of what we have found interesting.
---
Please share this article - Go to very top of page, right hand side for social media buttons.
---
Global
Asian shares gain as dollar claws back losses and China eases some yuan trading rules (CNBC) Asian stocks rose on Monday on fading risk aversion as the dollar clawed back losses. Markets also digested headlines concerning developments out of the People's Bank of China and European Central Bank announced at the weekend. The dollar index edged up to 91.526 by 12:07 p.m. HK/SIN after broadly slumping on Friday. U.S. crude added 0.84% to trade at $47.88 a barrel and Brent crude rose 0.41% to trade at $54 a barrel. Spot gold was down 0.7% at $1,337.00 an ounce by 0053 GMT. It hit its highest since August 2016 at $1,357.54 the session before. U.S. gold futures for December delivery were also down 0.7% at $1,341.70 an ounce.
U.S.
AG: 'Dreamers' just as American as Melania Trump (Santa Fe New Mexican) New Mexico Attorney General Hector Balderas denounced a decision Tuesday by the Trump administration to rescind a program that allows some 800,000 young undocumented immigrants who were brought to the U.S. as children to live and work in the country without fear of deportation. In an interview with MSNBC, Balderas, a Democrat, called the decision "a public safety crisis" and a "black eye for this country." "These are Americans who are just as American as Melania Trump," Balderas said, referring to the First Lady, who, unlike people in the program in question, is a naturalized citizen who first came to the U.S. on a tourist visa.
Coastal Cities Are Increasingly Vulnerable, and So Is the Economy that Relies on Them (Harvard Business Review) There was a time a decade or two ago when society could have made a choice to write off our massive investment in a fossil fuel-based economy and begin a policy driven shift towards a cleaner renewable infrastructure that could have forestalled the worst effects of climate change. But the challenges of collective action, a lack of political courage, and the power of incumbent pecuniary interests to capture the levers of power meant we did not. The bill is now coming due. That means that many of our great, low-lying coastal cities are what we call "stranded assets." GreenBiz founder Joel Makower defines a stranded asset as "a financial term that describes something that has become obsolete or nonperforming well ahead of its useful life, and must be recorded on a company's balance sheet as a loss of profit." Makower was talking about Exxon and other companies that built their businesses on the combustion of climate changing fossil fuels, not cities. But the concept easily transfers from businesses built on carbon to cities threatened by carbon's impact.
ICE arrests young immigrant's sponsor months after feds assured him he'd be safe (Santa Fe New Mexican) Econintersect: This is a story of treachery quite foul.
It had been more than 10 years since Gari, an undocumented immigrant from Guatemala who was living in Santa Fe, had seen his younger brother. So he was surprised earlier this year when he received a call from a federal government agency telling him his teen brother had emigrated alone from the Central American country to the Arizona-Mexico border.

The boy was in the custody of the U.S. Department of Health and Human Services, which asked Gari to take legal guardianship of his brother.

At first, Gari was apprehensive because it would require him to give his personal information to a federal agency - something that virtually all unauthorized immigrants try to avoid. But Health and Human Services officials assured him in January that it wouldn't jeopardize his own safety. The boy just needed a legal guardian as he dealt with his own immigration case, they said.

Gari, 34, was arrested at his home Aug. 14 by federal immigration agents who had used his little brother as bait.
Trump has bragged about his "complete power" to pardon and used it in a controversial move to pardon Sheriff Joe Arpaio.
The president's power to pardon is indeed vast, but it does not extend to state and local law violations.
The Mueller investigation's decision to team up with New York State Attorney General Eric Schneiderman to investigate Trump's former campaign chairman Paul Manafort could make life a lot more difficult for the president and his associates.
"I am done with being a candidate. But I am not done with politics because I literally believe that our country's future is at stake."
EU
Baltic states urge Nato unity as Russia gears up for war games (Financial Times) Nato countries must deepen security co-operation in the face of rising tensions with Russia, top Baltic defence officials have urged, as Moscow prepares to launch a big military exercise. EU countries should prioritise a so-called "military Schengen" deal to allow freer movement of troops across frontiers to respond to crises in a region unnerved by Russia's 2014 invasion of Crimea, said Jüri Luik, Estonia's defence minister. Extra western soldiers, ships, and aircraft have deployed around Baltic territories as Russia prepares this week to hold its first Zapad - or "west" - war game for four years, Mr Luik, a former ambassador to Nato, Washington and Moscow, told the Financial Times. Officially there are 12,700 Russian and Belarus troops involved but Liuk said as many as 100,000 may be involved.
UK
Germany
Syria
Syria is bleeding, and the end to internal and external displacement as a result of escalating violence, still seems very far. Unfortunately the political, social and economic impact of the crisis will affect the situation of Syrians for many years to come, especially for fragile and vulnerable social groups such as women, the elderly and people with special needs. The development of violence in Syria, especially in recent times, lead to a spread of poverty and deterioration of the economic conditions which directly affected the living conditions of Syrian citizens. Furthermore, the regime's barbaric shelling forced thousands of residents to flee from their houses and led to general displacement.
India
What The World Thinks Of Indian States, According To Google (Huffington Post) Reddit user 'kuttanpilla' recently posted an awesome map of India with the first auto-complete suggestion for each Indian state. The map shows up some interesting generalisations - users seem to be most concerned about why Karnataka is the most corrupt, why Gujarat is a dry state, why Arunachal Pradesh is disputed, and why Madhya Pradesh is poor.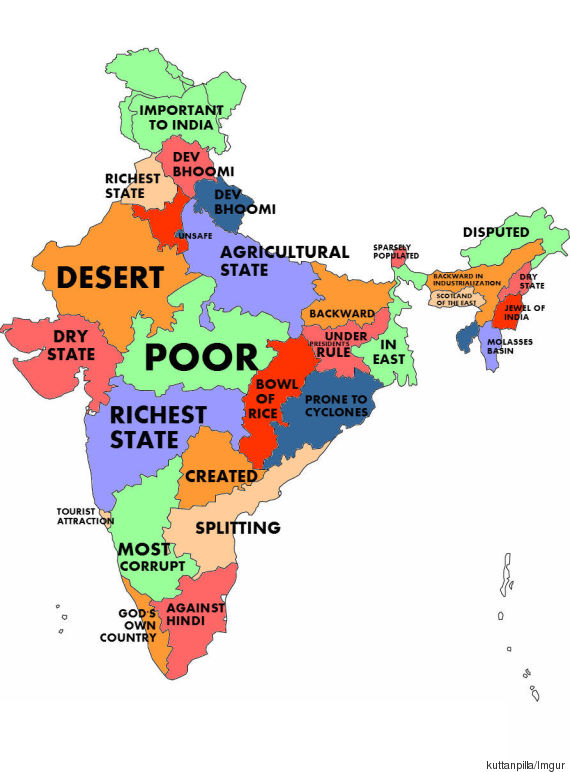 South Korea
The first is its range. The Terminal High Altitude Area Defense system, which is currently positioned only in Seongju County of North Gyeongsang Province, is designed to intercept missiles within a range of 200 kilometers (124 miles). Southern parts of the country lie within that area, but the capital Seoul - by far the most densely populated area of the country - is not.

A second limitation is that THAAD can be overwhelmed. Even if it covered the Seoul metro area, it may not shoot down everything coming its way if the North were to fire multiple, short-range missiles - and Seoul is only about 30 kilometers (18.6 miles) from the border at its closest point.
China
China is starting to roll back measures meant to prop up its currency after a recent surge in the yuan erased all of last year's losses
The yuan has strengthened 6.7 percent against the U.S. dollar this year
>>>>> Scroll down to view and make comments <<<<<<
Click here for Historical News Post Listing
Make a Comment
Econintersect

wants your comments, data and opinion on the articles posted. You can also comment using Facebook directly using he comment block below.
---
Econintersect Contributors
---
---
---
---
---
| | |
| --- | --- |
| Print this page or create a PDF file of this page | |
---
The growing use of ad blocking software is creating a shortfall in covering our fixed expenses. Please consider a donation to Econintersect to allow continuing output of quality and balanced financial and economic news and analysis.
---
---
---
---
---
---
---
---