posted on 10 September 2017
Written by Econintersect
Early Bird Headlines 10 September 2017
Econintersect: Here are some of the headlines we found to help you start your day. For more headlines see our afternoon feature for GEI members, What We Read Today, which has many more headlines and a number of article discussions to keep you abreast of what we have found interesting.
---
Please share this article - Go to very top of page, right hand side for social media buttons.
---
Global
Hurricane Jose is moving away from outer Caribbean islands (CNN) Hurricane Jose is moving away from a string of Caribbean islands -- a welcome reprieve to the area, which was already pummeled earlier this week by Hurricane Irma. Jose, a Category 4 storm, had been passing north of the outer Caribbean islands and is expected to move away Saturday night, the National Hurricane Center said. Jose, with maximum sustained winds of 145 mph, was about 85 miles north-northeast of the northern Leeward Islands around 5 p.m. ET. It was moving northwest at 14 mph, the center said.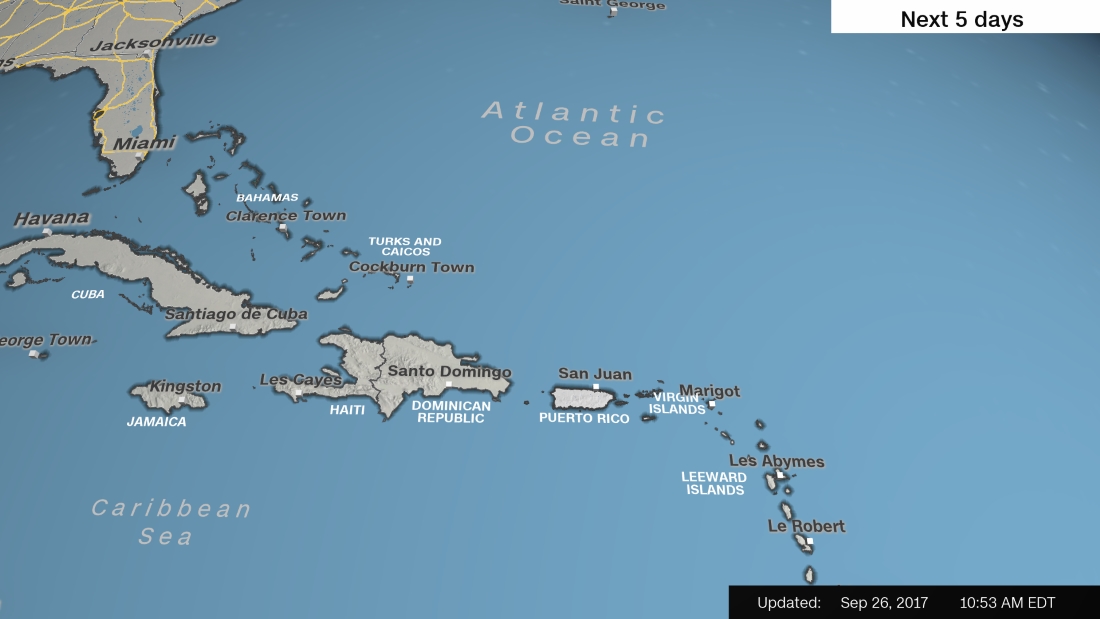 U.S.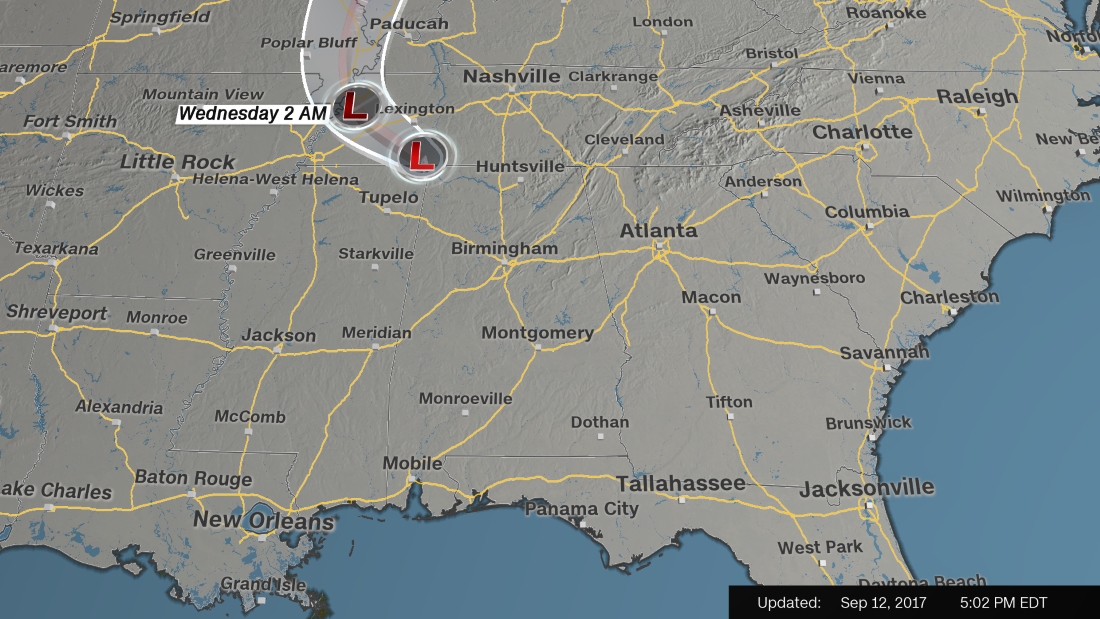 Where Corn Pollutes America Most, and Who's Responsible (Bloomberg) Researchers have broken out granular geographic information about where corn is produced and transported within two industries that consume it most - meat and ethanol. Many agricultural staples have enormous environmental consequences. Corn's side-effects - fertilizer use and emissions, transportation pollution, water uptake, land change - are particularly noteworthy given the enormous scale of U.S. production. As the image below shows, satellite chlorophyll-sensors can "see" plant growth in the U.S. corn belt from space. The magnitude of fluorescence portrayed in this visualization prompted researchers to take a closer look at the productivity of the U.S. corn belt. The glow represents land plants in early July, over a period from 2007 to 2011. Source: NASA's Goddard Space Flight Center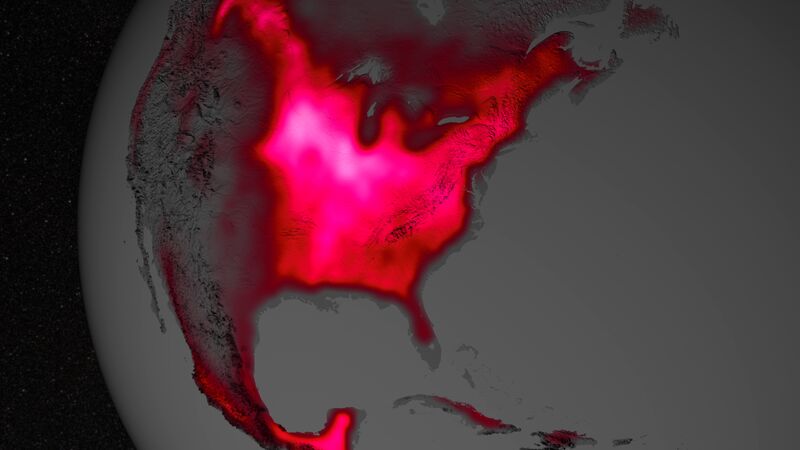 Why Trump's supporters will never abandon him (BBC) There's been some speculation recently that Donald Trump's luck is finally running out and his support among Republicans is about to collapse. I don't buy it. There is almost no indication in a slew of post-Charlottesville polls that President Trump's supporters are on the verge of abandoning him. Indeed, I was told by a Wisconsin-based reporter this week that his support among Republicans has increased there. That makes total sense to me.
To understand why somewhere between 35-38% of Americans consistently approve of the job Mr Trump is doing, you need to reframe the way you look at his voters.

It's not what they are for that matters, it's what they are against.

So it's not that a third of US voters are fervently on the side of Donald Trump - what's more relevant is that they are adamantly on the opposing side of a culture war that's been brewing here since the 1980s.
5 things to do right now if you're worried about the Equifax hack (CNN) There's a good chance your personal information was exposed during the Equifax data breach. The names, Social Security numbers, birth dates, addresses, and driver's license numbers for 143 million people may have been accessed. That kind of information could be used by someone else to open bank accounts, credit cards and loans in your name. The credit card numbers of an additional 209,000 people were also accessed. Those people will be notified directly. Everyone else must go to a website created by Equifax and submit their last name and last six digits of their Social Security number to find out if they were affected. If you're concerned about whether your information has landed in the hands of hackers, here are five things you can do right now:
Check your free credit reports
Put a fraud alert on your credit
Keep an eye on bank accounts and credit card statements
Sign up for a credit monitoring or identity theft protection service
If you're really worried, put a freeze on your credit
UK
Tony Blair wants tougher immigration rules for EU citizens (BBC News) Tony Blair has called on the government to introduce a new UK immigration policy which "reasserts control". When he was prime minister, his government - unlike most EU countries - did not apply transitional controls on migrants from eastern Europe. But in a Sunday Times article, he said "times were different" now, and all EU nationals should register on arrival and should already have a job offer. However, Mr Blair still opposes leaving the EU, saying it will be "painful". He says tougher immigration policies could "deal with the anxieties" that he says led to the Brexit vote - without the UK necessarily having to go through with it.
Japan
Japan Backs U.S. Proposal to Target North Korea's Oil Supplies (Bloomberg) Japan backed a U.S. push for the United Nations Security Council to vote Monday on fresh sanctions against North Korea, saying that Kim Jong Un's nuclear program poses the most serious threat since World War II. Defense Minister Itsunori Onodera on Sunday urged tougher sanctions including curbing oil supplies to North Korea. He warned that the regime's advances in missile technology are complicating Japan's ability to intercept them.
North Korea
Trump's plan to starve North Korea of oil is a long shot (CNN) President Trump has little chance of persuading China and Russia to cut off North Korea's oil supply, and even if he succeeds the unprecedented step may still not be enough to get Kim Jong Un to stop building nuclear weapons. The U.S. wants the U.N. Security Council to approve a range of new sanctions, including a full ban on exports of oil to North Korea, after Pyongyang carried out its biggest ever nuclear bomb test on Sunday. Experts say an oil embargo would be a major shift in international efforts to squeeze Kim's regime.
China
Mexico
Meanwhile, the feared category one Hurricane Katia, which struck Veracruz on the east coast on Saturday, has been downgraded to a tropical storm.

The US National Hurricane Center reported Katia had been rapidly weakening since making landfall, but local officials are worried the storm could still cause landslides and flooding.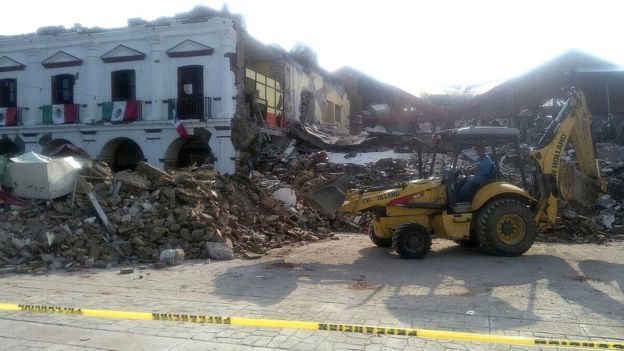 >>>>> Scroll down to view and make comments <<<<<<
Click here for Historical News Post Listing
Make a Comment
Econintersect

wants your comments, data and opinion on the articles posted. You can also comment using Facebook directly using he comment block below.
---
Econintersect Contributors
---
---
---
---
---
| | |
| --- | --- |
| Print this page or create a PDF file of this page | |
---
The growing use of ad blocking software is creating a shortfall in covering our fixed expenses. Please consider a donation to Econintersect to allow continuing output of quality and balanced financial and economic news and analysis.
---
---
---
---
---
---
---
---