posted on 20 August 2017
Written by Econintersect
Early Bird Headlines 20 August 2017
Econintersect: Here are some of the headlines we found to help you start your day. For more headlines see our afternoon feature for GEI members, What We Read Today, which has many more headlines and a number of article discussions to keep you abreast of what we have found interesting.
---
Please share this article - Go to very top of page, right hand side for social media buttons.
---
U.S.
A simple solution to the political violence afflicting America (Fabius Maximus) FM has contributed to GEI. See also next article. This article reveals that reports in the main stream media document there is violence on the extreme left as well as the right. FM's solution? Assure freedom of speech and assembly to all factions:
What about the alt-Right rallies, their torchlight parades, their Nazi racist anti-semitic slogans? Let them march. If this madness finds a large audience, we are well and truly screwed. I doubt that it will. Political officials failing to condemn them should be ostracised by their own parties.

Suppressing political violence is a matter of will, requiring us to rise above our tribal loyalty to defend the political system that is the heart of America. It is a relatively easy task compared to others that lie ahead.
Can Police Prevent the Next Charlottesville? (ProPublica) This article is basically a discussion of crowd control techniques. It does not discuss the public attitude issues of the preceding article.
How Trump is doing at cutting regs (The Hill) President Trump is making headway on at least one campaign promise: cutting regulations. Shortly after the election Trump boasted that 75%of federal regulations could be eliminated, arguing that too much regulation was preventing business from growing and hiring. Trump has issued a series of executive orders both directing agencies to find their own rules to repeal and hand picking which regulations must go, including former President Obama's Clean Power Plan. Earlier this week Trump signed an executive order to streamline and cut certain federal permitting regulations to speed up transportation, water and other infrastructure projects.
Trump took advantage of the obscure Congressional Review Act to repeal 14 rules that had recently been finalized under former President Obama.

The law allows Congress to role back recent rules within a limited timeframe, and it prevents a filibuster in the Senate.

This has been one of the successes of the Trump administration so far.

Trump and Republicans in Congress used the CRA to kill rules making it harder for people with mental illnesses to purchase guns; forcing federal contractors to fess up to labor law violations committed in the last three years; and preventing states from withholding funds for abortion providers like Planned Parenthood.

Dan Goldbeck, a research analyst for the conservative American Action Forum, called the repeals "historic" and estimated they would produce an annual savings of $1.1 billion.

Before Trump, the 1996 law had only ever been successfully used once before.

Republicans are now using it to repeal the Consumer Financial Protection Bureau's attempt to prevent banks and credit card companies from stripping consumers of their right to join class action lawsuits.
Ivanka Trump praises Boston counterprotesters (The Hill) First daughter Ivanka Trump voiced her praise for counter protesters in Boston on Saturday, and called for national unity amid simmering racial tensions across the U.S.
Spurned by Major Companies, The Daily Stormer Returns to the Web With Help From a Startup (ProPublica) The neo-Nazi site The Daily Stormer was back online Friday with help from a small company whose founder said he wanted to defend free speech and raise the commercial profile of his new venture. The Daily Stormer was dumped by several internet service providers this week after it posted a story mocking the appearance of Heather Heyer, the 32-year-old woman killed on Saturday in Charlottesville. By mid-week, it was accessible only through what is known as the dark web, a corner of the internet that is not easily accessible to ordinary users.
Nick Lim, the 20-year-old founder of the company BitMitigate, said he offered his services to Daily Stormer founder Andrew Anglin because he believes in free speech, but also to get the word out about his company, which protects websites from so-called denial of services attacks that overwhelm internet servers.
Eclipse Turning Day Into Night to Send Temperatures Tumbling (Bloomberg) Millions of Americans across a 70-mile-wide (113-kilometer) corridor from Oregon to South Carolina will see the sky darken as the sun disappears from view Monday (21 August), albeit for only a few minutes at a time. Temperatures in those areas could tumble by as much as 10 degrees Fahrenheit (5.6 Celsius), according to Paul Walker, a meteorologist with AccuWeather Inc. in State College, Pennsylvania. Other parts of the nation will only experience a partial eclipse.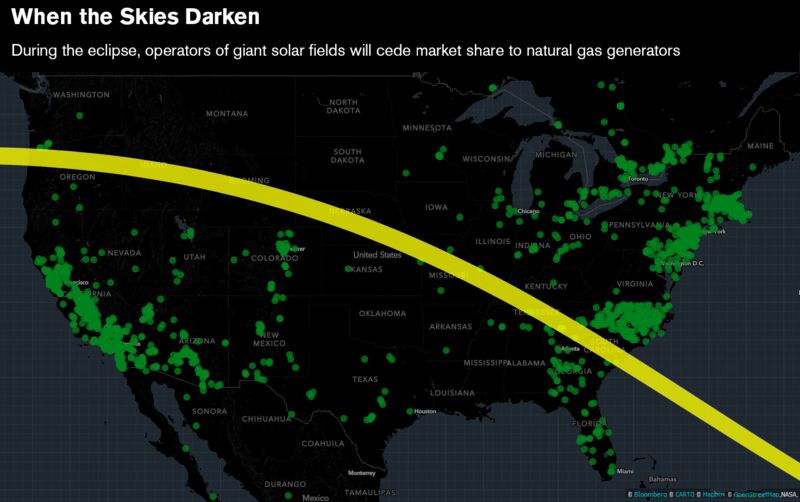 UK
Queen will not stand down for Prince Charles (The Sunday Times) The Queen has no intention of stepping aside for Prince Charles and insists it is "duty first, nation first, I'm going to be there", according to sources close to the monarch. Royal insiders said the Queen, the world's longest-reigning living monarch, remained as committed as ever to her duty. They dismiss claims that she will request that the Regency Act come into force in the foreseeable future. Neither Buckingham Palace nor Clarence House is planning for a regency, three separate senior sources told The Sunday Times. Palace officials have not commented but refer to the Queen's pledge on her 21st birthday:
"I declare . . . that my whole life, whether it be long or short, shall be devoted to your service."
Isis uses companies in Wales to finance terrorist attacks against the West (The Sunday Times) Isis used a network of companies operating out of an office in Cardiff to ship military-grade equipment to Spain and to finance terror plots against the West, FBI documents seen by The Sunday Times disclose. The surveillance technology dispatched to Spain - where 14 people were killed last week in the latest Isis-inspired atrocities - is understood to be linked to the development by the terrorist group of weaponised drones. The FBI says it was capable of identifying "target locations". An affiliated firm was used to transfer thousands of pounds in cash to an American extremist in Maryland who later told how he dreamt of carrying out a gun massacre in a church. Other purchases said to be routed through Cardiff include orders for "bug sweep units" and software to help to launch rockets. Investigators say the password for one email account linked to the companies was "killobama77".
India
India steps up building roads, rail links in its north east

Work starts on link cutting across Myanmar into Thailand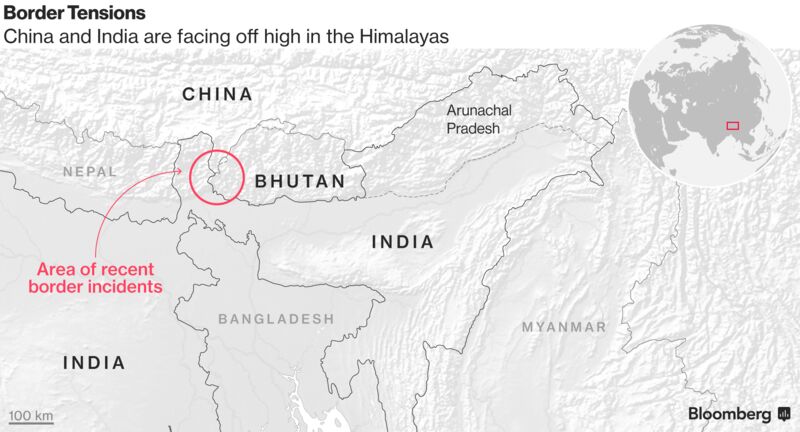 Nepal
China's increasing presence in Nepal: Should India worry? (The Economic Times) Before China assumed control of Tibet in 1950 India had no economic rivals in Nepal. But in recent decades China has taking an increasing interest in the small Himalyan country bordered by Tibet on the north and India on the other three sides. Now China investment surpasses that of Nepal's other large neighbor.
>>>>> Scroll down to view and make comments <<<<<<
Click here for Historical News Post Listing
Make a Comment
Econintersect

wants your comments, data and opinion on the articles posted. You can also comment using Facebook directly using he comment block below.
---
Econintersect Contributors
---
---
---
---
---
| | |
| --- | --- |
| Print this page or create a PDF file of this page | |
---
The growing use of ad blocking software is creating a shortfall in covering our fixed expenses. Please consider a donation to Econintersect to allow continuing output of quality and balanced financial and economic news and analysis.
---
---
---
---
---
---
---
---