posted on 13 August 2017
Written by Econintersect
Early Bird Headlines 13 August 2017
Econintersect: Here are some of the headlines we found to help you start your day. For more headlines see our afternoon feature for GEI members, What We Read Today, which has many more headlines and a number of article discussions to keep you abreast of what we have found interesting.
---
Please share this article - Go to very top of page, right hand side for social media buttons.
---
Global
The 10 Asean members boast of some of the world's fastest expanding economies like the Philippines and Vietnam, with growth rates of more than 6 percent. With a combined population of over 620 million and an economy of $2.6 trillion, the investment potential is huge and by 2020, the region will have the world's fifth largest economy, the World Economic Forum predicts.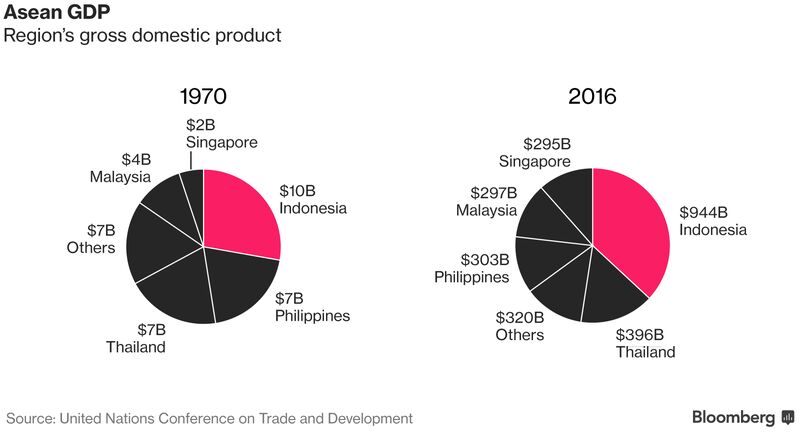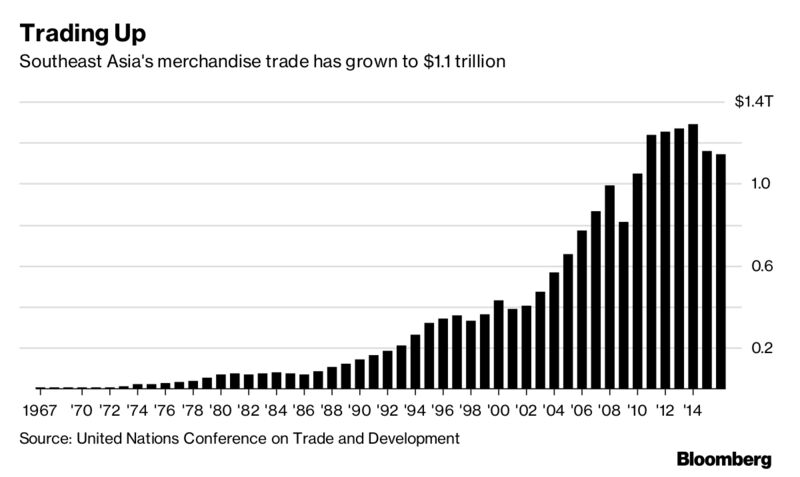 U.S.
Horror and hate in Charlottesville (The Hill) Clashes between "alt-right" white nationalists and counter-protesters turned this Virginia college town into a battlefield on Saturday, leaving three people dead and more than a dozen injured after a car plowed into a crowd of counter-protestors. The fatal crash came a day after white supremacists already in town for the "Unite the Right" rally scheduled for Saturday marched through Charlottesville with torches, clashing with outnumbered left-wing activists on Friday night. On Saturday the counter-protesters apparently far outnumbered the white nationalists and things got progressively more ugly until the car plowed into the counter-protester crowd with a fatality resulting. See also David Duke: Charlottesville protests about 'fulfilling promises of Donald Trump'.
Charlottesville car crash suspect ID'd as 20-year-old Ohio man (CNN) See also James Alex Fields, Jr. : 5 Fast Facts You Need to Know (heavy). The suspect being held in a Virginia jail in connection with a deadly crash near a scheduled rally of white nationalists has been identified as James Alex Fields Jr., 20, of Maumee, Ohio, according to Superintendent Martin Kumer with the Albermarle-Charlottesville County Regional Jail .
Fields is being held on suspicion of second-degree murder, malicious wounding and failure to stop in an accident that resulted in death.

One person died and 19 were injured Saturday when a car rammed a crowd of counterprotesters gathered to oppose a "Unite the Right" rally of white nationalist and other right-wing groups.
"The Nazis, the KKK, and white supremacists are repulsive and evil, and all of us have a moral obligation to speak out against the lies, bigotry, ant-semitism, and hatred that they propagate."
The Media's Hypocritical Coverage of Today's Violence (National Inflation Association) Received by email with no hyperlink available:
President Trump today strongly condemned the violence that took place at the 'Unite the Right' rally in Charlottesville, VA, but nothing that Trump says is ever good enough to satisfy the mainstream media. The 'Unite the Right' rally was planned months in advance as a peaceful protest, with organizers going through all of the proper channels to obtain the required legal permits to exercise their first amendment rights at Emancipation Park - the site of the statue of Confederate General Robert E. Lee that is scheduled to be torn down. Then, a few days prior to the rally, the city of Charlottesville (in an attempt to suppress their free speech) used a heckler's veto to rescind the permit - claiming it would place "undo pressure" on the police. 'Unite the Right' organizer Jason Kessler demanded an emergency hearing in Federal Courtand on Friday evening won a temporary injunction allowing the rally to go on.

Today, as bus loads of Black Lives Matters counterprotestors showed up in an attempt to shut down the rally usingviolence - the police department should have done its job to protect the 'Unite the Right' protestors who had a legal right to be there. Instead, the police department ordered the rally an "unlawful assembly" and threatened to arresteverybody - totally ignoring the judge's ruling and blatantly violating the first amendment rights of the 'Unite the Right' protestors. After forcing peaceful 'Unite the Right' protestors into the streets, violence ensued between them and the Black Lives Matters counterprotestors.

The mainstream media praised the Black Lives Matters counterprotestors for showing up without a permit and causing today's violence, and attacked the 'Unite the Right' protestors by calling them terrorists. After President Trump stronglycondemned today's "hatred, bigotry and violence on many sides", he was attacked by the mainstream media for not specifically criticizing the 'Unite the Right' rally, which the media referred to as a "white nationalist" rally. According to the media, if a crowd chants "black lives matter" it's a civil rights march but if they chant "white lives matter" it's a white supremacist march.

Click here to take a look at how the NY Times described President Obama's condemnation of the Black Lives Mattersriots that occurred in Baltimore on April 28, 2015 and compare it to the article they published this evening criticizingTrump's "vague" condemnation of today's violence.
Wrath of right falls on Google (The Hill) The firing of a Google programmer who authored a controversial memo criticizing the company's diversity initiatives has become a cause célèbre for many on the right. They see the case of James Damore confirming their suspicions that Silicon Valley suppresses conservative viewpoints and are turning their fire on his former employer.
Damore's internal memo became public when published by Gizmodo last Saturday. Titled "Google's Ideological Echo Chamber," it argued that Google's initiatives to close its workforce gender gap were misguided because the disparity was more a result of biological differences between men and women than biased hiring practices or sexism.

Women are underrepresented in professions like coding, Damore argued, in part because they are more susceptible to "neuroticism," leading to higher levels of anxiety and a low tolerance for stress.
UK
Record-breaking summer for renewable power generation (sky News) Supplies of renewable energy, such as solar and wind power, in the UK have outstripped fossil fuels this summer. On 26 May, solar panels produced more than a quarter of all electricity needed in the country, with windy and bright conditions helping renewable energy generation to smash records. And for the first time on 7 June, wind, nuclear and solar were all generating more than gas and coal combined. The falling cost of wind and solar technology makes it increasingly attractive and energy firms have installed tens of thousands of solar panels in recent years. The home roof market has also boomed with an estimated 900,000 systems now online, despite generous government subsidies all but drying up in the last two years.
Iraq
Over the last two months, Al-Monitor has spoken with several dozen people, primarily in Sulaimaniyah, to gauge their views on the upcoming referendum. Those interviewed include police officers, teachers, peshmerga, shopkeepers, taxi drivers and civil servants, the overwhelming majority of whom reject the referendum outright. They consider it a ploy by the current leadership to distract attention from its failure to efficiently run the government and manage the economy for the last 25 years, since the establishment of the Kurdistan Regional Government (KRG) in 1992.
China
Trump Is Ready to Turn Up the Heat on China Over IP Transfers (Bloomberg) President Donald Trump is stepping up pressure on China over what the U.S. perceives to be the theft of intellectual property, opening a new front of trade friction even as the world's largest economies try to work together to contain North Korea's nuclear threat. Trump will sign an executive memorandum on Monday directing U.S. Trade Representative Robert Lighthizer to consider investigating China over its IP policies, especially the practice of forcing U.S. companies operating in China to transfer technological know-how, administration officials said Saturday on a conference call with reporters.
>>>>> Scroll down to view and make comments <<<<<<
Click here for Historical News Post Listing
Make a Comment
Econintersect

wants your comments, data and opinion on the articles posted. You can also comment using Facebook directly using he comment block below.
---
Econintersect Contributors
---
---
---
---
---
| | |
| --- | --- |
| Print this page or create a PDF file of this page | |
---
The growing use of ad blocking software is creating a shortfall in covering our fixed expenses. Please consider a donation to Econintersect to allow continuing output of quality and balanced financial and economic news and analysis.
---
---
---
---
---
---
---
---