posted on 06 August 2017
Written by Econintersect
Early Bird Headlines 06 August 2017
Econintersect: Here are some of the headlines we found to help you start your day. For more headlines see our afternoon feature for GEI members, What We Read Today, which has many more headlines and a number of article discussions to keep you abreast of what we have found interesting.
---
Please share this article - Go to very top of page, right hand side for social media buttons.
---
U.S.
Cruel September looms for GOP (The Hill) For Republicans, September is shaping up to be a month of bitter pills. It appears increasingly likely to GOP lawmakers that they will be asked to vote for two things they hate at the end of the month. The first is a continuing resolution that would keep the government open and funded at current spending levels. It is likely to be tied to the second: a bill to raise the debt ceiling, another measure anathema to congressional conservatives.
The Cities Where Rent Hikes Leave the Most People Homeless (Bloomberg) When the rent rises 5% in Atlanta, another 83 people become homeless. In New York, about 3,000 do. In a new study, Zillow compared its own estimates for median rent increases in major U.S. cities with homelessness data published by the U.S. Department of Housing and Urban Development in an effort to describe the relationship between rising rents and homelessness. Its conclusion: Much depends on where you live.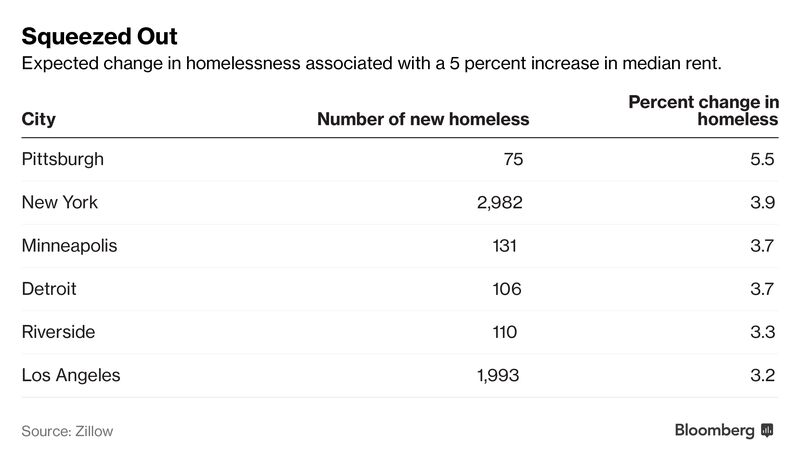 The U.S. Court of Appeals for the District of Columbia ruled Tuesday that attorneys general from 17 states and the District of Columbia may pursue the Trump administration's stalled appeal of a lawsuit alleging the federal government has been making these payments illegally.

The court agreed with the state officials that there's reason to believe the Trump administration isn't adequately acting on behalf of states. The Trump administration and House Republicans opposed the states' effort.
House slashes funding for clean energy, restores funding for fossil fuel research (Think Progress) The House of Representatives voted Thursday to approve a large spending bill for fiscal year 2018 that slashes clean energy spending and approves keeping fossil fuel research at current levels. In a spending package known as the "minibus," the House voted to set the Office of Energy Efficiency and Renewable Energy's (EERE) budget at $1.1 billion, a 45% cut from the office's fiscal 2017 budget of more than $2 billion. The Trump administration requested an even bigger cut for the Department of Energy office that would have lowered its budget to $636 million, or 70%, below the 2017 budget.

The funding measure passed 235 - 192, with five Democrats voting for, five Republicans voting against, and six representatives abstaining. It still needs approval from the Senate before it passes into law  -  a thin possibility, given the largely partisan House vote.

Immigration Curbs May Be Wrong Way to Boost Weak U.S. Wage Gains (Bloomberg) It's high time American workers saw bigger paychecks. But President Donald Trump's plan to do that by limiting immigration may not be the right tool for the goal.
Average hourly earnings rose 2.5 percent in July from a year earlier for a fourth straight month, matching the rate of the past two years, according to Labor Department data issued Friday. While hiring continued at a solid pace and the unemployment rate matched a 16-year low, growth in worker pay has stalled at levels below recent expansions that typically produced gains of 3 percent or faster, even as companies frequently cite labor shortages.

Enter Trump, who this week endorsed a proposal to restrict legal immigration and give priority to those with higher skills, arguing that in the process, wages would rise across the board. While attracting the world's best and brightest may be a worthy goal, many economists doubt that shrinking the pool of foreign workers will make employers boost compensation, or help the economy, attributing the weak pay gains to other factors.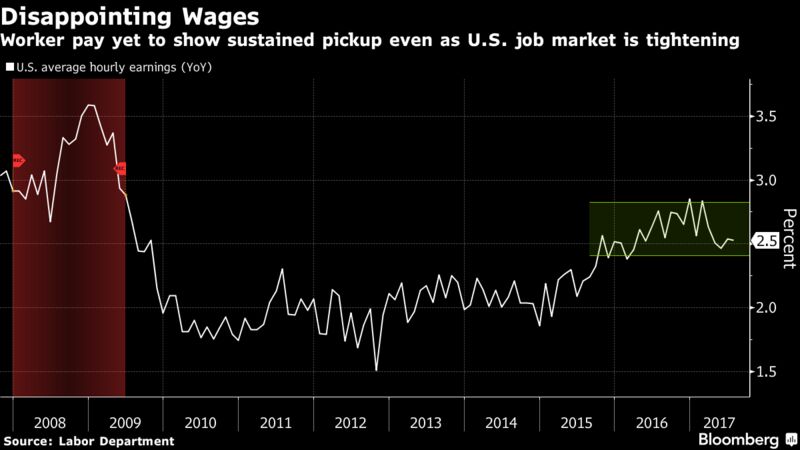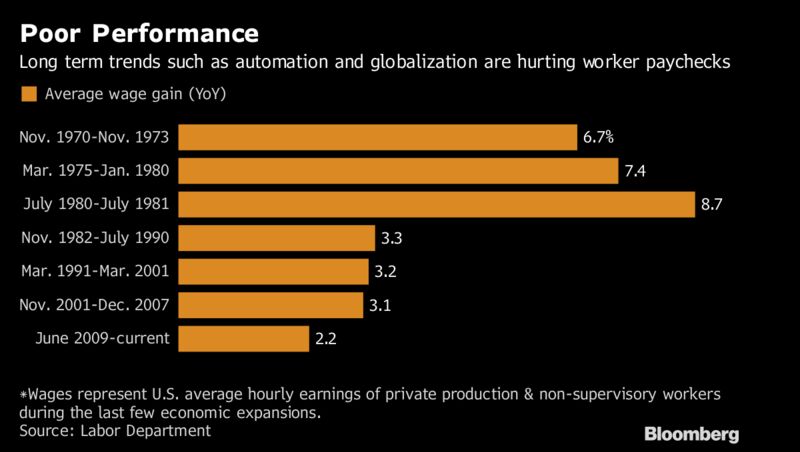 A handful of current and former career staffers in the Interior Department and Environmental Protection Agency (EPA) have openly shredded their superiors within the last several weeks, continuing a trend that has developed throughout the government over the course of Trump's tenure in the Oval Office.

The growing opposition in the executive branch comes as the White House's legislative agenda has stalled in Congress and Trump turns to his Cabinet agencies to change course in several policy areas. It also is emanating from career staffers or political holdovers whose resistance to Trump has, at times, been rooted in deep opposition to the president's agenda.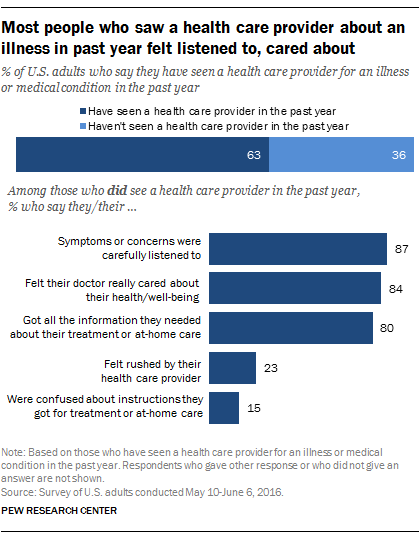 EU
The Pretty European Nation That's Becoming a Dining Hotspot (Bloomberg) Think of dining destinations in Europe and Slovenia might not be high on your list. You'd probably have trouble finding it on a map - and then be reduced to Googling to discover places to eat. Michelin has never troubled to explore the restaurants of a nation whose cuisine reflects Italian, German, Hungarian and Austrian influences. But it turns out Slovenia is enjoying a tourism boom as people explore the home nation of First Lady Melania Trump.
China Confident UN Sanctions Can Block North Korea's Nuclear Push (Bloomberg) China expressed confidence that new United Nations sanctions would help bring North Korea to the negotiating table to end its push for nuclear weapons and ballistic missiles. Foreign Minister Wang Yi told reporters in Manila on Sunday as top diplomats from more than 20 countries -- including North Korea -- gathered for a security meeting"
"[The move to curb North Korea's exports was a] necessary response to North Korea's constant violation of the resolutions of the UN Security Council, and the goal is to effectively block the DPRK's nuclear development process. Sanctions are needed but not the ultimate goal. The purpose is to pull the peninsula nuclear issue back to the negotiating table, and to seek a final solution to realize the peninsula denuclearization and long-term stability through negotiations."
>>>>> Scroll down to view and make comments <<<<<<
Click here for Historical News Post Listing
Make a Comment
Econintersect

wants your comments, data and opinion on the articles posted. You can also comment using Facebook directly using he comment block below.
---
Econintersect Contributors
---
---
---
---
---
| | |
| --- | --- |
| Print this page or create a PDF file of this page | |
---
The growing use of ad blocking software is creating a shortfall in covering our fixed expenses. Please consider a donation to Econintersect to allow continuing output of quality and balanced financial and economic news and analysis.
---
---
---
---
---
---
---
---