posted on 01 August 2017
Written by Econintersect
Early Bird Headlines 01 August 2017
Econintersect: Here are some of the headlines we found to help you start your day. For more headlines see our afternoon feature for GEI members, What We Read Today, which has many more headlines and a number of article discussions to keep you abreast of what we have found interesting.
---
Please share this article - Go to very top of page, right hand side for social media buttons.
---
Global
U.S.
Trump 'dictated' son's statement on Russian lawyer meeting (BBC News) President Donald Trump personally dictated the statement his son gave on his talks with a Russian lawyer during the election campaign, US media report. It said Donald Trump Jr and the lawyer had mostly discussed the adoption of Russian children in June 2016. Mr Trump Jr later revealed he had agreed to meet her after being told he could receive damaging material on Hillary Clinton. President Trump has repeatedly denied any collusion with Russia.
Federal judges order new North Carolina district lines (The Hill) Three federal judges on Monday ordered North Carolina's state legislature to draw new legislative district boundaries within a month, the latest ruling against boundaries drawn by Republicans that judges have found improper.
The unanimous ruling ordered the legislature to draw new district lines by Sept. 1. The order impacts 28 of the state's 170 General Assembly districts, which the court said last year discriminated against African-American voters by weakening their political power.

The Supreme Court in June upheld the lower court ruling singling out those 28 districts. In May, the Supreme Court ruled that two North Carolina congressional districts were drawn with improper considerations on race.
Public support for 'single payer' health coverage grows, driven by Democrats (Pew Research Center) A majority of Americans say it is the federal government's responsibility to make sure all Americans have health care coverage. And a growing share now supports a "single payer" approach to health insurance, according to a new national survey by Pew Research Center. Currently, 60% say the federal government is responsible for ensuring health care coverage for all Americans, while 39% say this is not the government's responsibility.
UK
"The electorate voted to leave the EU, and therefore we leave. What is more, the number of people who voted to do so was higher than the number of votes cast for any government in our history. To me and many of my former colleagues in government who preferred to remain, the argument was over. In the recent general election, both main parties were clear that they were committed to the referendum outcome. Globally, the message has now got through."
Germany
Is 'diesel summit' the last chance for Germany's favourite engine? (Phys.org) Hat tip to Roger Erickson. Germany hosts a debate on the future of diesel engines next week as pressure grows on the government and automakers to curb or ditch a technology tarred by a reputation for pollution and cheating. The "national diesel forum" takes place in Berlin on Wednesday amid renewed suspicions of emissions-fixing and a clamour for diesel-powered vehicles to be banned from cities to reduce pollution.
Greece
Iraq
India
Japan
Japanese PM Shinzo Abe is facing a severe political scandal and it's not clear if he can survive the rest of his term, raising questions over the future of Abenomics
Abe is now expected to prioritize his image instead of long-awaited structural reforms
North Korea
Each new North Korean missile test brings U.S. officials closer to an excruciating choice.
Analysts see potential economic consequences for either military responses or continued scrambling for a new strategy.
War with North Korea could destabilize the Asia-Pacific region and, at minimum, severely strain the confidence of consumers and investors in the United States.
Malaysia
China Wants This Malaysian Port to Rival Singapore (And That's Not All) (Bloomberg) China is investing billions in a $7.2 billion redevelopment that will see Malacca, long the haunt of Chinese traders, become a new deep sea port. It is also providing funds for infrastructure projects down the eastern seaboard of Malaysia, key heartland areas for Prime Minister Najib Razak ahead of an election that could be held this year. New roads and bridges may help him woo ethnic Malays, but the money could come at a long-term cost. Mustafa Izzuddin, a fellow at the ISEAS-Yusof Ishak Institute in Singapore, said:
"The closeness with China is an Achilles heel for Najib. While investment coming in will balloon government coffers and boost the economy, the opposition is using the China card to criticize the government for becoming too close to China and accusing it of selling Malaysia's sovereignty."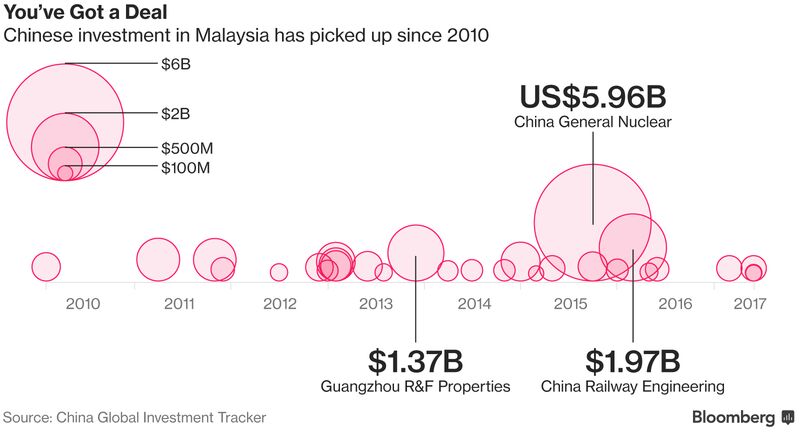 Venezuela
Venezuela key opposition leaders seized after poll (BBC News) Relatives of Venezuelan opposition leaders Leopoldo López and Antonio Ledezma say the two men have been re-arrested. They were under house arrest after accusations of inciting violence during anti-government protests in 2014. Their relatives said they did not know where the two had been taken. The move comes just two days after a controversial vote for a constitutional assembly saw violence on the streets. Days before the vote, Mr López had released a video on YouTube calling on Venezuelans to take to the streets in protest. Mr López was transferred from a military prison to house arrest on 8 July after spending more than three years in jail.
>>>>> Scroll down to view and make comments <<<<<<
Click here for Historical News Post Listing
Make a Comment
Econintersect

wants your comments, data and opinion on the articles posted. You can also comment using Facebook directly using he comment block below.
---
Econintersect Contributors
---
---
---
---
---
| | |
| --- | --- |
| Print this page or create a PDF file of this page | |
---
The growing use of ad blocking software is creating a shortfall in covering our fixed expenses. Please consider a donation to Econintersect to allow continuing output of quality and balanced financial and economic news and analysis.
---
---
---
---
---
---
---
---