posted on 24 July 2017
Written by Econintersect
Early Bird Headlines 24 July 2017
Econintersect: Here are some of the headlines we found to help you start your day. For more headlines see our afternoon feature for GEI members, What We Read Today, which has many more headlines and a number of article discussions to keep you abreast of what we have found interesting.
---
Please share this article - Go to very top of page, right hand side for social media buttons.
---
Global
IMF Sees World Relying Less on U.S. and U.K. for Global Growth (Bloomberg) The International Monetary Fund left its forecast for global growth unchanged in the latest quarterly update to its World Economic Outlook, released Monday in Kuala Lumpur. The world economy will expand 3.% this year, up from 3.2% in 2016, and by 3.6% next year, the IMF said. The forecasts for this year and next are unchanged from the fund's projections in April.
Beneath the headline figures, though, the drivers of the recovery are shifting, with the world relying less than expected on the U.S. and U.K. and more on China, Japan, the euro zone and Canada, according to the Washington-based IMF.
Fiscal Breakeven Proces for Oil Exporting Countries (The Daily Shot) The chart below shows the "fiscal breakeven" for major oil exporters. Below these oil price levels, the governments of these countries run a deficit. This breakeven point has been moving lower for many exporters as their governments do some belt tightening.
U.S.
What Trump can do to cripple ObamaCare (The Hill) If Congress isn't able to repeal ObamaCare, it's likely that the Trump administration will follow through on the president's vow to let the law fail. President Trump regularly asserts that ObamaCare is dead or dying, and the administration has already taken steps to undermine the law while congressional Republicans struggle to enact healthcare legislation. The administration has broad authority over the implementation of ObamaCare, giving officials the power to limit the law's effectiveness even without congressional involvement. Here are four ways Trump could cripple the law:
Stop the cost-sharing subsidies.
Stop enforcing the individual mandate.
Stop advertising and outreach.
Use administrative flexibility.
UK
U.K. Trade Secretary Liam Fox makes case for deal with Trump administration

IMF cuts U.K. growth forecast, citing weaker first quarter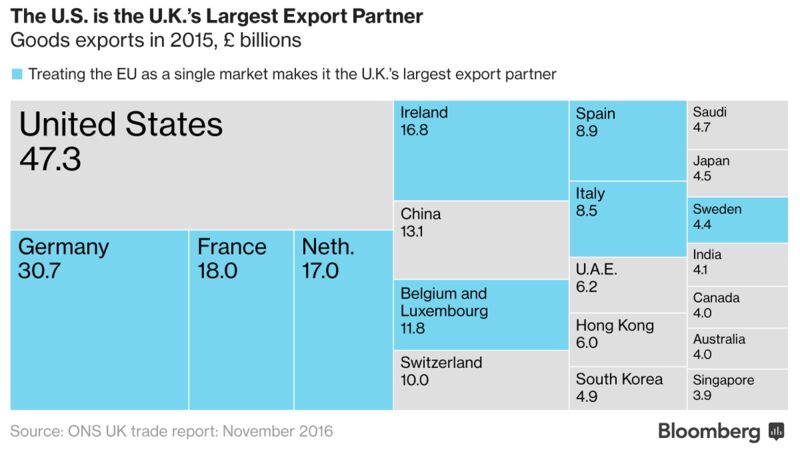 Ukrane
Why Ukrainian forces gave up Crimea without a fight - and NATO is alert (Reuters) The career of Sergei Yeliseyev helps to explain why Ukraine's armed forces gave up Crimea almost without a fight - and why NATO now says it is alert to Russian attempts to undermine military loyalty in its eastern European members. His rise to become number two in the Ukrainian navy long before Russia seized Crimea illustrates the divided loyalties that some personnel in countries that once belonged to the Soviet Union might still face.
Singapore
Singapore Startup Takes Bitcoin Into Real World With Visa (Bloomberg) A recurring challenge for bitcoin and other cryptocurrencies is how to make them work in the real world. A Singapore-based startup says the answer is its Visa card. TenX is pitching its debit card as an instant converter of multiple digital currencies into fiat money: the dollars, yen and euros that power most everyday commerce. The company said it takes a 2% cut from each transaction and has received orders for more than 10,000 cards. While transactions are capped at $2,000 a year, users can apply to increase the limit if they undergo identify verification procedures.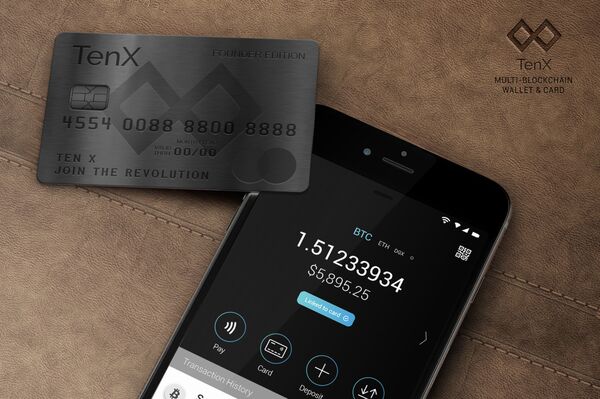 Afghanistan
Death toll in Kabul suicide blast rises to 35: Afghan official (Reuters) The death toll from a suicide car bomb blast in the Afghan capital, Kabul, on Monday rose by more than 10 to at least 35, according to a senior government official. The Taliban earlier claimed responsibility for the blast in the western part of Kabul. The government official spoke on condition of anonymity because he was not authorized to talk to the media about the incident.
India
Is a China-Centric World Inevitable? (The Wire) Hat tip to Sanjeev Kulkarni. This article posits that if India wants to play the larger game of countervailing Chinese power, it must confront Beijing's moves to narrow its strategic space in the neighborhood. India is currently in a prolonged stand-off with Chinese forces on the Doklam plateau and it is hoped that this will be eventually resolved peacefully. But in dealing with such situations it is helpful to be aware of the overall context in which these specific events may be unfolding.
The Belt and Road initiative also seeks to promote the notion that through most of its history China was the hub from which trade and transportation routes radiated across Central Asia to Europe and across the seas to Asia, maritime Europe and even the eastern coast of Africa. China was one of the countries that participated in a veritable network of caravan and shipping routes that criss-crossed the ancient landscape before the advent of European imperialism. Chinese silk was certainly prized across the world as were its ceramics. But so was Indian cotton, spices and precious gems. China was never a major trading nation and remained relatively insular through most of its history. It never developed the cosmopolitan spirit that has been a hallmark of the Indian temperament as it should be for a cross-roads culture. There were other great trading nations, including the ancient Greeks and Persians and later the Arabs. Much of the Silk Road trade was actually in the hands of the Sogdians who inhabited the oasis towns leading from India in the east and Persia in the west into western China. Thus, the recasting of a much more complex history of trade and transportation to reflect a Chinese centrality that never existed is another part of the current Chinese narrative of power and the Belt and Road Forum convened by President Xi Jinping in Beijing in March this year was designed to demonstrate that Chinese centrality was being accepted by friend and adversary alike as a natural manifestation of national rejuvenation put forward by him.
China
Venezuela
Mexico
Mexican politicians have a new piñata: Donald Trump (The Hill) An increasing number of political figures in Mexico are attacking the U.S. president to buttress their own political careers. On a visit to Washington on Monday, Mexican Congressman Braulio Guerra a took time away from his busy schedule of meetings with U.S. lawmakers and business leaders to sue President Trump at the Inter-American Commission for Human Rights for "seeking to destroy the planet".
Murder rates soar in spring-break favorites on Mexico's coasts

Riviera entrepreneur says he's had enough; turns vigilante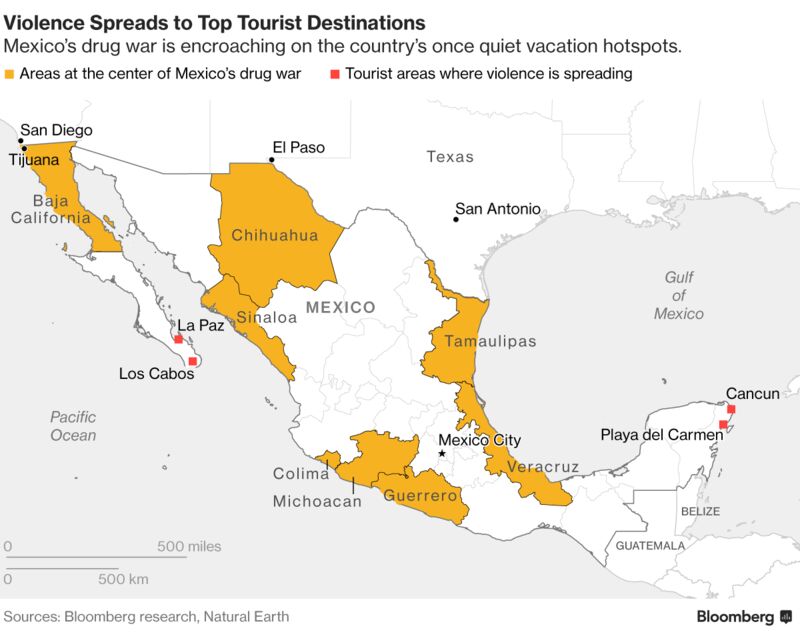 >>>>> Scroll down to view and make comments <<<<<<
Click here for Historical News Post Listing
Make a Comment
Econintersect

wants your comments, data and opinion on the articles posted. You can also comment using Facebook directly using he comment block below.
---
Econintersect Contributors
---
---
---
---
---
| | |
| --- | --- |
| Print this page or create a PDF file of this page | |
---
The growing use of ad blocking software is creating a shortfall in covering our fixed expenses. Please consider a donation to Econintersect to allow continuing output of quality and balanced financial and economic news and analysis.
---
---
---
---
---
---
---
---