posted on 21 July 2017
Written by Econintersect
Early Bird Headlines 21 July 2017
Econintersect: Here are some of the headlines we found to help you start your day. For more headlines see our afternoon feature for GEI members, What We Read Today, which has many more headlines and a number of article discussions to keep you abreast of what we have found interesting.
---
Please share this article - Go to very top of page, right hand side for social media buttons.
---
Global
The Battle for the Moon Begins (Bloomberg) An increasing number of nations and companies are headed there. One group says the UN needs to start making more rules before it's too late.
U.S.
The deductibles would be so high, in fact, that they'd violate maximums set in U.S. law, an analysis by the nonpartisan Congressional Budget Office said Thursday. Under Obamacare, by comparison, an individual in a standard plan would have a deductible of roughly $5,000.

The analysis shines new light on a cost issue that's gone less noticed amid the debate over health insurance premiums, and could unnerve some moderate GOP senators, Larry Levitt, a senior vice president at the Kaiser Family Foundation, said.
Climate Scientist Says He Was Demoted For Speaking Out On Climate Change (NPR) A former head policy adviser at the Interior Department is accusing the Trump Administration of reassigning him to a lesser position for speaking out about the dangers of climate change. Joel Clement, a scientist who was director of the Interior Department's Office of Policy Analysis for much of the Obama Administration, was recently reassigned to work to an "accounting office," the agency's Office of Natural Resources and Revenue.
The Trump Organization Owns TrumpAndOJ.com. Here's Why. (Daily Beast) There's a good reason why TrumpAndOJ.com redirects to the Trump Organization's website: The Trump Organization owns it. According to domain analysis company DomainTools, the Trump Organization has owned TrumpAndOJ.com since October of 2007. The domain was registered under the Trump Organization's general counsel's email address, which is tied to over 3,500 other domains.
Online reputation management has grown into a multibillion dollar industryover the last decade. Preemptively buying up domain names of public figures to obfuscate provocative information is not a new tactic for celebrities and public figures, and Trump's team appears to be one of the practice's primary practitioners.
Elon Musk says he won "verbal" government approval to build the world's longest tunnel for an ultra-high-speed train line to connect New York to Washington.

The train, known as a hyperloop, would make the 220 mile connection in 29 minutes, Musk said in a post on Twitter Thursday. He provided few details, and a spokesperson for his new digging enterprise, called the Boring Company, declined to comment on the project.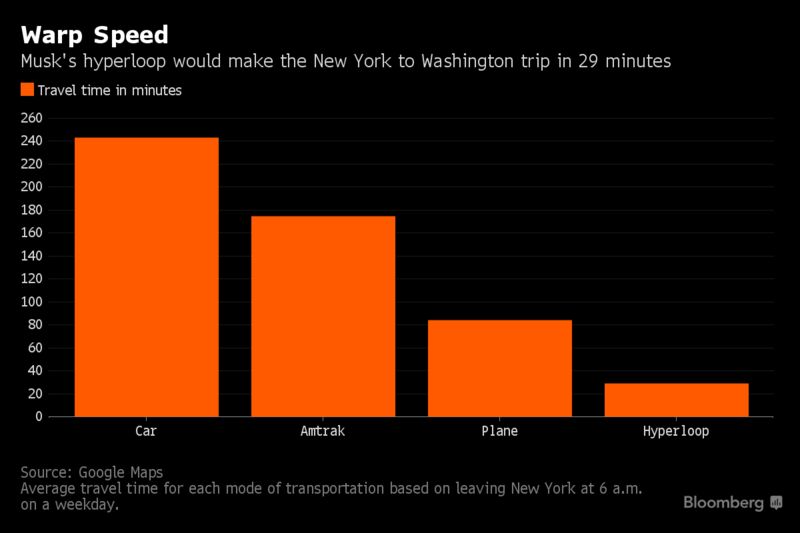 What the GOP Doesn't Understand About Its Own Voters (The Atlantic) When it comes to health care and entitlements, the party's policies don't always align with its coalition's beliefs. Even as the Senate's latest effort to repeal the Affordable Care Act collapsed on Tuesday, the House Republican leadership released a 10-year federal-budget blueprint that points them toward a similar confrontation, between their dominant small-government dogma and the economic needs of their increasingly blue-collar and older white base.
The U.S. Firms at Risk From China Trade War: QuickTake Scorecard (Bloomberg) U.S. companies need to prepare for greater tension between the Trump administration and China. U.S. Commerce Secretary Wilbur Ross opened high-level economic talks on July 19 by scolding China over its trade surplus. That doesn't necessarily signal a trade war is imminent -- the two countries have come through other rocky patches since Donald Trump became U.S. president. Still, Trump is weighing whether to restrict imports of Chinese steel and aluminum, a move that could prompt retaliation from President Xi Jinping. Such tit-for-tat actions could lead to a Chinese backlash against American businesses. The following are among those most at risk: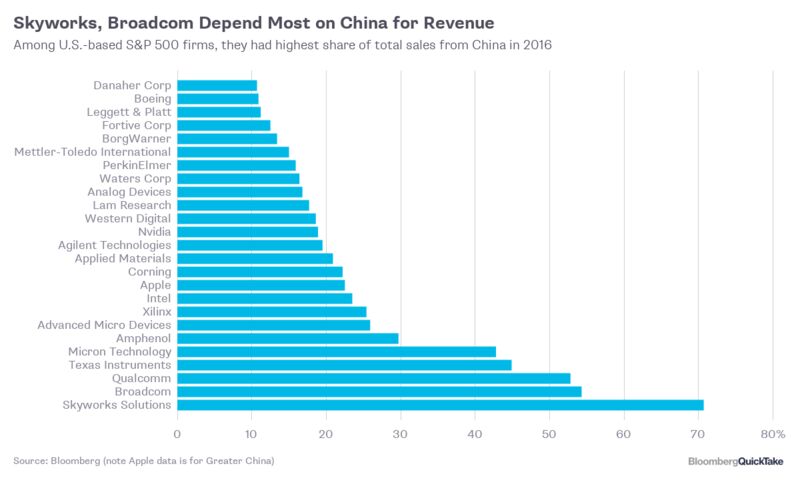 EU
Euro could hit $1.20 by year end as Draghi spurs rally: analysts say (CNBC)
Euro could hit $1.20 before the end of the year, suggests analyst.
Improved euro zone data and political setbacks in the U.S. could help the euro rally.
ECB held interest rates steady Thursday but pointed to plans to begin tightening discussions in September.
UK
Odds of a UK recession are now greater than even (fathom) Defying widespread expectation of a recession, the UK economy weathered the Brexit storm better than the majority of forecasters, ourselves included, anticipated. That was thanks, in large part, to the strength of consumer spending. But that tide has since turned: the brief period of real wage growth is over; household finances are stretched; and June's inconclusive general election has reignited concerns about the nation's economic prospects. With the key driver of UK GDP growth, the consumer, under assault, we believe that there is now a greater-than-evens chance of a technical recession in the UK over the next year.
Greece
Greek authorities confirmed the victims of the 6.5-magnitude quake were from Turkey and Sweden. Their identities have yet to be released.

The 6.5-magnitude quake struck at around 1am local time on Friday morning, rattling the Greek holiday resort of Kos overnight, damaging buildings and the main port.

A small tsunami flooded parts of the island as well as the Turkish town of Bodrum.
Syria
As Syria Rebels Learn from Media the CIA Cut Them Off, Al Qaeda Goes on the Offensive (Daily Beast) It's a bitter irony that Donald Trump, who used to stiff his contractors, now stops payment to forces fighting the so-called Islamic State. Some 15,000-plus rebel troops in northern Syria have been receiving CIA support for the past four years. But four commanders told The Daily Beast they had learned of the aid cutoff from news reports. They said they had feared something was afoot when they didn't receive their salaries in July.
Russia
Putin's Hackers Now Under Attack - From Microsoft (Daily Beast) A new offensive by Microsoft has been making inroads against the Russian government hackers behind last year's election meddling, identifying over 120 new targets of the Kremlin's cyber spying, and control-alt-deleting segments of Putin's hacking apparatus. How are they doing it? It turns out Microsoft has something even more formidable than Moscow's malware: Lawyers.
Last year attorneys for the software maker quietly sued the hacker group known as Fancy Bear in a federal court outside Washington DC, accusing it of computer intrusion, cybersquatting, and infringing on Microsoft's trademarks.
Since August, Microsoft has used the lawsuit to wrest control of 70 different command-and-control points from Fancy Bear. The company's approach is indirect, but effective. Rather than getting physical custody of the servers, which Fancy Bear rents from data centers around the world, Microsoft has been taking over the Internet domain names that route to them. These are addresses like "livemicrosoft[.]net" or "rsshotmail[.]com" that Fancy Bear registers under aliases for about $10 each. Once under Microsoft's control, the domains get redirected from Russia's servers to the company's, cutting off the hackers from their victims, and giving Microsoft a omniscient view of that servers' network of automated spies.
India
Ram Nath Kovind, a politician backed by the ruling Hindu nationalist-led coalition, easily won India's presidential election on Thursday, tightening the government's hold on positions of power.

India's constitution provides a largely ceremonial role for the president, with the prime minister and his cabinet holding executive power.
North Korea
North Korea's economy grew 3.9% in 2016, its fastest pace in 17 years, South Korea's central bank said on Friday
That was despite international sanctions aimed at curbing North Korea's nuclear weapon program
North Korea is facing severe food shortages due to the worst drought since 2001, a U.N. agency said
>>>>> Scroll down to view and make comments <<<<<<
Click here for Historical News Post Listing
Make a Comment
Econintersect

wants your comments, data and opinion on the articles posted. You can also comment using Facebook directly using he comment block below.
---
Econintersect Contributors
---
---
---
---
---
| | |
| --- | --- |
| Print this page or create a PDF file of this page | |
---
The growing use of ad blocking software is creating a shortfall in covering our fixed expenses. Please consider a donation to Econintersect to allow continuing output of quality and balanced financial and economic news and analysis.
---
---
---
---
---
---
---
---