posted on 19 July 2017
Written by Econintersect
Early Bird Headlines 19 July 2017
Econintersect: Here are some of the headlines we found to help you start your day. For more headlines see our afternoon feature for GEI members, What We Read Today, which has many more headlines and a number of article discussions to keep you abreast of what we have found interesting.
---
Please share this article - Go to very top of page, right hand side for social media buttons.
---
Global
​U.S.
Trump blames Dems, 'a few Republicans' for collapse of healthcare bill (The Hill) President Trump on Tuesday put blame on Democrats and "a few Republicans" for the collapse of the Senate GOP's healthcare bill.
US inflation decline is too persistent to ignore (Financial Times) Hat tip to Edward Harrison. The US CPI report for June, published on Friday, was the fourth successive monthly print that surprised on the low side. Initially, these inflation misses were dismissed by the Federal Reserve as idiosyncratic and temporary, but they are now becoming too persistent to ignore. If they are not reversed fairly soon, the FOMC will need to give greater weight to the possibility that inflation may not return to target over the next couple of years.
Speaking to reporters last week, the president said China is "dumping steel and destroying our steel industry. They've been doing it for decades, and I'm stopping it."

Notice the alliteration? Dumping, destroying, doing, decades. Nicely done.

In that spirit, I propose to name the collection of forthcoming tariffs and quotas, "Trump's Terrific Trade Tempest."

This conflict won't end with steel, nor will it be quick. Other governments will fire back. They're already taking aim.
The fifth annual Global Retirement Index ranking from Natixis Global Asset Management has Norway, Switzerland, and Iceland holding on to the top three slots from 2016. The ranking creates an overall retirement security score for each country from 18 performance indicators that address finances, healthcare, material well-being, and quality of life. Countries are also ranked by those four sub-indexes.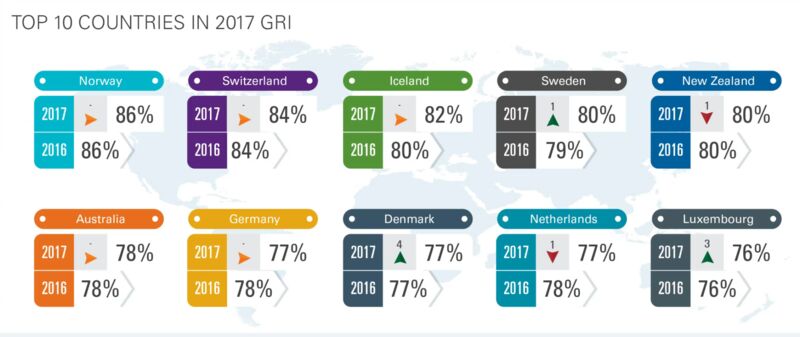 Top US general warns against rogue killer robots (The Hill) The second highest-ranking general in the U.S. military on Tuesday warned lawmakers against equipping the military with autonomous weapons systems that humans could lose control of and advocated for keeping the "ethical rules of war" in place. In a Senate Armed Services Committee hearing on Tuesday, Gen. Paul Selva responded to a question from Sen. Gary Peters (D-MI) about a Defense Department directive that requires a human operator to be involved in the decision-making process when it comes to taking lives with autonomous weapons systems. Selva warned lawmakers that the military should keep "the ethical rules of war in place lest we unleash on humanity a set of robots that we don't know how to control." Selva told the committee:
"I don't think it's reasonable for us to put robots in charge of whether or not we take a human life."
​UK
As the Nobel laureate economist Robert Solow noted in 1987, computers are "everywhere but in the productivity statistics." Since then, the so-called productivity paradox has become ever more striking. Automation has eliminated many jobs. Robots and artificial intelligence now seem to promise (or threaten) yet more radical change. Yet productivity growth has slowed across the advanced economies; in Britain, labor is no more productive today than it was in 2007.
Some economists see low business investment, poor skills, outdated infrastructure, or excessive regulation holding back potential growth. Others note wide disparities in productivity between leaders and laggards among industrial manufacturers. Still others question whether information technology is really so distinctively powerful.

But the explanation may lie deeper still. As we get richer, measured productivity may inevitably slow, and measured GDP per capita may tell us ever less about trends in human welfare.
Pakistan
Devaluation Risk Another Hazard for Battered Pakistan Market (Bloomberg) Signs that Pakistan, home to one of the world's top five stock markets last year, is headed for a currency devaluation is giving investors another reason to stay away from the world's newest emerging market. Foreign reserves are falling, the current-account deficit has more than doubled in less than a year and the benchmark KSE100 Index has lost its mojo. Now Moody's Investors Service has joined the International Monetary Fund, which said last year the rupee is as much as 20% overvalued, in urging the central bank to abandon its grip on the currency and allow more flexibility.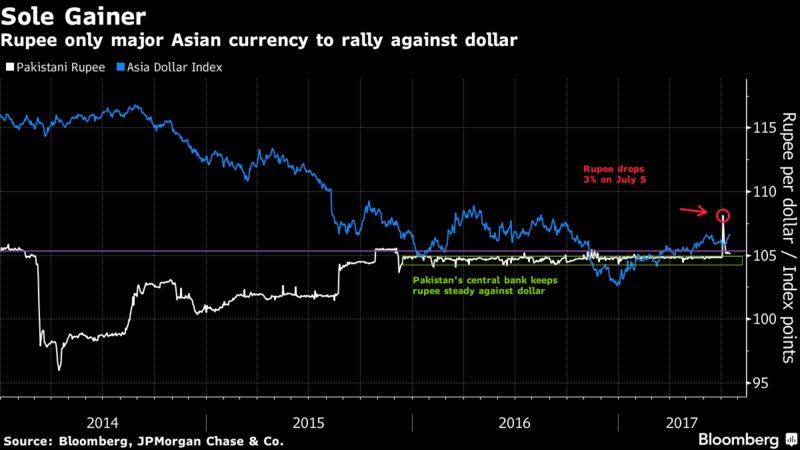 Australia
Bringing ASIO and the AFP together in one department and away from the attorney-general is a fraught move.

Multiple royal commissions and a protective security review following the Hilton Hotel bombing in February 1978 saw the police, security and intelligence functions tried and tested by fire. They were found wanting, but were then subject to significant review and reform.

That reform led to an understanding about how best to delineate and maintain the separation of powers while upholding robust accountability. That understanding has come to be broadly accepted as the best way of managing intelligence and security affairs.
Canada
Mexico
Mexico: The Cactus Democracy (The Conversation) Visitors to Mexico are almost always struck by its dramatic contrasts. Here is a vast and varied, rugged and beautiful land so sparkling yet so spoiled by contradictions that it seems to be less a country and more a word for bewilderment, a place where reality is undone by the unreal.
The Chilean poet Pablo Neruda famously described Mexico as a land of deserts and hurricanes, colourful creations and violent destruction, a spellbinding place "covered in flowers and thorns". He saw Mexico as the land of the cactus plant. So does the official symbol: a golden eagle devouring a snake perched atop a prickly pear cactus.
>>>>> Scroll down to view and make comments <<<<<<
Click here for Historical News Post Listing
Make a Comment
Econintersect

wants your comments, data and opinion on the articles posted. You can also comment using Facebook directly using he comment block below.
---
Econintersect Contributors
---
---
---
---
---
| | |
| --- | --- |
| Print this page or create a PDF file of this page | |
---
The growing use of ad blocking software is creating a shortfall in covering our fixed expenses. Please consider a donation to Econintersect to allow continuing output of quality and balanced financial and economic news and analysis.
---
---
---
---
---
---
---
---