posted on 18 July 2017
Written by Econintersect
Early Bird Headlines 18 July 2017
Econintersect: Here are some of the headlines we found to help you start your day. For more headlines see our afternoon feature for GEI members, What We Read Today, which has many more headlines and a number of article discussions to keep you abreast of what we have found interesting.
---
Please share this article - Go to very top of page, right hand side for social media buttons.
---
Global
Asian markets pressured as dollar tumbles on US health-care news (CNBC) Market sentiment in Asia was dampened on Tuesday as the dollar dived on headlines related to stalled efforts to reform U.S. health care. The dollar index traded down at 94.776 at 12:23 p.m. HK/SIN, its weakest levels since September 2016. Brent crude rose 0.19% to trade at $48.51 a barrel and U.S. crude added 0.13% to trade at $46.08. Spot gold traded as high as $1,238.27 an ounce from a low of $1,233.02 seen earlier in the session. The precious metal traded at $1,237.29 at 12:10 p.m. HK/SIN
Despite the stark challenges ahead, Trans-Pacific Partnership members appear committed to forging ahead with a new agreement without the U.S
And even without Washington, the deal remains highly significant for remaining members, analysts say
U.S.
New GOP health bill lacks the votes to pass (The Hill) GOP Sens. Jerry Moran (Kan.) and Mike Lee (Utah) announced on Monday night they will not support taking up a bill repealing and replacing ObamaCare, effectively blocking the legislation. Their decision means Republicans in the Senate are well short of having the support to pass their legislation, and raises serious questions about whether President Trump will reach his goal of ending ObamaCare.
McConnell Abandons Obamacare Replacement to Seek Straight Repeal (Bloomberg) Senate Majority Leader Mitch McConnell abandoned efforts to pass a broad Republican-only replacement of Obamacare, saying late Monday he will instead seek a vote on a simple repeal -- delayed by two years to give lawmakers time to seek a replacement.
A repeal without a replacement is almost certain to get blocked in the Senate as well. The inability to deliver on seven years of GOP promises to repeal and replace the Affordable Care Act would be the biggest failure yet for President Donald Trump and Republicans since they won control of Congress and the White House.
The latest theme, however, brought renewed emphasis to the president and first daughter's respective businesses, which manufacture products abroad, accentuating a disconnect between the messenger and the message.

White House press secretary Sean Spicer told reporters during an off-camera briefing earlier Monday that "it's inappropriate to discuss how anything would affect their own companies," calling it "a little out of bounds." But he nevertheless touted the president's business acumen, hailing him as "a very successful businessman" who is uniquely positioned to relate to American business owners.
Trump Must Release Mar-a-Lago Visitor Logs, Judge Rules (NBC News) President Donald Trump must release certain records of visitors to his Mar-a-Lago resort in southern Florida by early September, a federal judge ruled late Friday in a suit filed by a prominent government watchdog group. Citizens for Responsibility and Ethics in Washington (CREW) announced Monday that the judge had ruled the Secret Service must turn over the records as part of an ongoing suit the group brought against the Department of Homeland Security earlier this year.
Who was the 8th person in Trump Jr.'s meeting with Russians? (CNN) The June 2016 meeting between the President's son Donald Trump Jr., his son-in-law Jared Kushner, his then-campaign chairman Paul Manafort and five others, in which, Trump Jr. expected to get damaging information about Hillary Clinton has raised more questions than it answered.
Chief among those still-unanswered questions is who exactly was in the meeting and what is the identity of the mysterious eighth person.

CNN has reported there were eight individuals present on the 25th floor of Trump Tower on June 9 of last year and seven of their identities have been verified either by public statements from Trump Jr., or CNN reporting.
House panel backs bill to slash Transportation funding (The Hill) A House panel approved legislation late Monday evening that would slash funding for the Department of Transportation (DOT) after rejecting a Democratic effort to add their own $200 billion infrastructure package to the bill.
In a 31-20 vote, the House Appropriations Committee backed a spending measure to provide $17.8 billion in discretionary funding for the DOT in fiscal 2018. That figure is $646 million less than current levels - a 3.7 percent decrease - but is $1.5 billion more than what President Trump requested for the agency.
Justine Ruszczyk called 911 on Saturday night to report a possible sexual assault in an alley near her home, her fiancé, Don Damond, said in a news conference Monday.

Two police officers responded and one of them killed Ruszczyk. She died of a gunshot wound to the abdomen, an autopsy revealed.
EU
What If Big Oil's Bet on Gas Is Wrong? (Bloomberg) Talk to a Big Oil executive these days, and the chances are they'll steer the conversation toward gas. "In 20 years, we will not be known as oil and gas companies, but as gas and oil companies," Patrick Pouyanne, chief executive officer of French giant Total SA, told a conference in St. Petersburg last month.
Pouyanne and his peers have pitched the fuel as a bridge between a fossil-fuel past and a carbon-free future. Gas emits less pollution than oil and can be burned to produce the power that grids will need for electric cars.

But with the cost of renewable technologies falling sharply, some are warning that the outlook may not be so rosy. Forecasters are beginning to talk about peak gas demand, spurred by the growth of alternative power supplies, in the same breath as peak oil consumption, caused by the gradual demise of the internal combustion engine.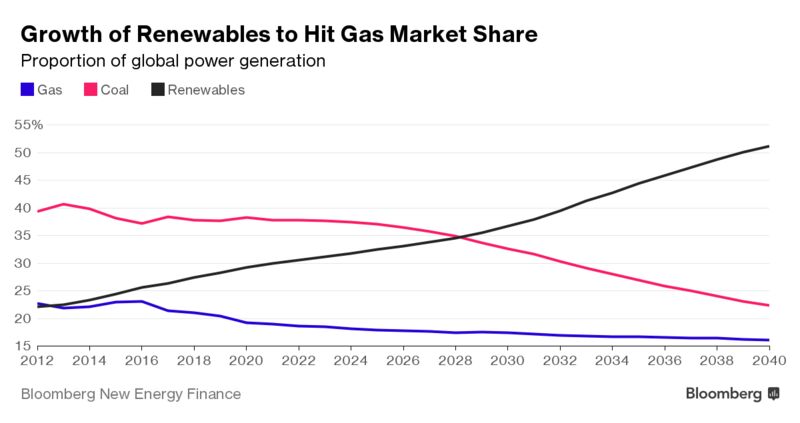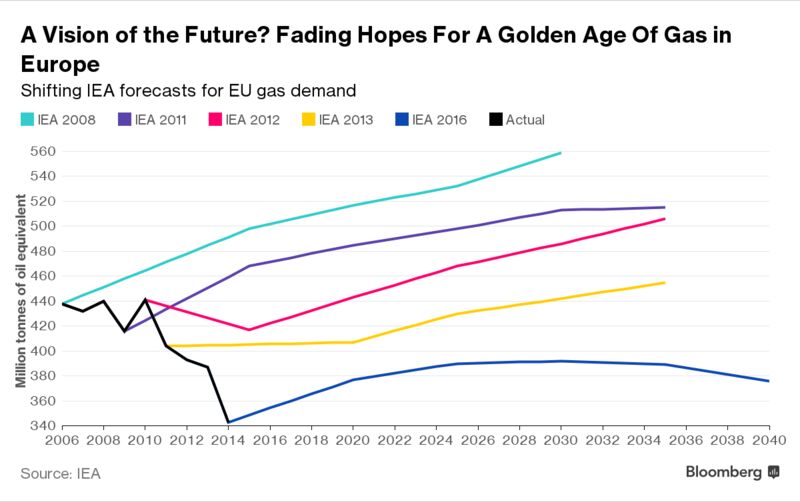 Iran
Administration required to certify compliance every 90 days

Officials say Iran remains a malign influence in the region
China
China's property market slows, Beijing prices down for first time since 2015 (Reuters) Home property prices in Beijing fell for the first time in more than two years in June, while Shanghai further declined and Shenzhen stalled, pointing to significant cooling in China's biggest real estate markets, official data showed. Nationwide, home price growth slowed slightly in June as government efforts to keep prices in check weighed on larger cities, though smaller cities maintained rapid growth. People in the industry expect home price growth in China's largest cities to stay on a mild slowing trend for the next 12 months.
In June, average new home prices in China's 70 major cities rose 10.2 percent from a year earlier, decelerating from May's 10.4 percent gain, according to Reuters calculations based on an official survey out on Tuesday.
>>>>> Scroll down to view and make comments <<<<<<
Click here for Historical News Post Listing
Make a Comment
Econintersect

wants your comments, data and opinion on the articles posted. You can also comment using Facebook directly using he comment block below.
---
Econintersect Contributors
---
---
---
---
---
| | |
| --- | --- |
| Print this page or create a PDF file of this page | |
---
The growing use of ad blocking software is creating a shortfall in covering our fixed expenses. Please consider a donation to Econintersect to allow continuing output of quality and balanced financial and economic news and analysis.
---
---
---
---
---
---
---
---