posted on 12 July 2017
Written by Econintersect
Early Bird Headlines 12 July 2017
Econintersect: Here are some of the headlines we found to help you start your day. For more headlines see our afternoon feature for GEI members, What We Read Today, which has many more headlines and a number of article discussions to keep you abreast of what we have found interesting.
---
Please share this article - Go to very top of page, right hand side for social media buttons.
---
Global
IMF's Lagarde says she would not rule out a financial crisis in her lifetime.
Such crises are unpredictable and should be prepared for, she says.
Comments follow those made by Fed Chair Janet Yellen in which she said she did not expect another crisis.
Yellen due to present her Monetary Policy Report to Congress Wednesday.
U.S.
Sources: Cohn is Trump's top candidate to replace Yellen at Fed (Politico) If National Economic Council Director Gary Cohn decides he wants the job, he is likely to get it, sources close to the process said. It appears that President Donald Trump is increasingly unlikely to nominate Federal Reserve Chair Janet Yellen next year for a second term.
GOP Drops Tax Cuts for Big Earners in Revised Health Bill, Sources Say (Bloomberg) Senate Republican leaders dropped provisions that would repeal two taxes on high earners in a revised draft of their health-care bill sent to the Congressional Budget Office, according to GOP senators. Republican leaders are now planning to retain Obamacare's 3.8% tax on net investment income for people who earn more than $200,000 and couples with incomes over $250,000, as well as a 0.9% Medicare surtax on the same incomes.
Those two tax increases generate nearly $231 billion in revenue over a decade, according to the Joint Committee on Taxation. Leaving them in place could create a way to cover the costs of expanded Medicaid coverage for the poor or other programs demanded by holdout moderate Republicans.
Who Are These White House Officials Stabbing Donald Trump Jr. in the Back? (GQ) The evidence suggests it's a coordinated leak. The NYT initial story cited the sources as three advisers to the White House briefed on the meeting and two others with knowledge of it. This article discusses who might be involved.
Donald Trump Jr.'s E-mails Have Fundamentally Changed the Russia Story (The New Yorker) The revelation about Donald Trump, Jr.,'s eagerness to collude with the Russians is all the more shocking considering the outrage that he has expressed over such accusations. The Russia story has demolished the credibility of Trump, Jr. In very short order after the story broke, the sentiment from people sympathetic to the President's son had shifted from "nothingburger" to "I hope he doesn't go to jail."
MSNBC host leaving the Republican party, becoming an independent (Reuters) Former Republican U.S. congressman Joe Scarborough said on Tuesday that he is leaving the Republican party and becoming an independent during an appearance on a late-night talk show.
EU
President Erdogan tells BBC: EU wastes Turkey's time (BBC News) Turkey will find it "comforting" if the EU says it cannot be accepted as a member, President Recep Tayyip Erdogan has told the BBC. He also denied that the country has jailed 150 journalists, saying only two people with press cards were in prison. His claim came as Turkey extended the detention of the local director of Amnesty International and nine others.
UK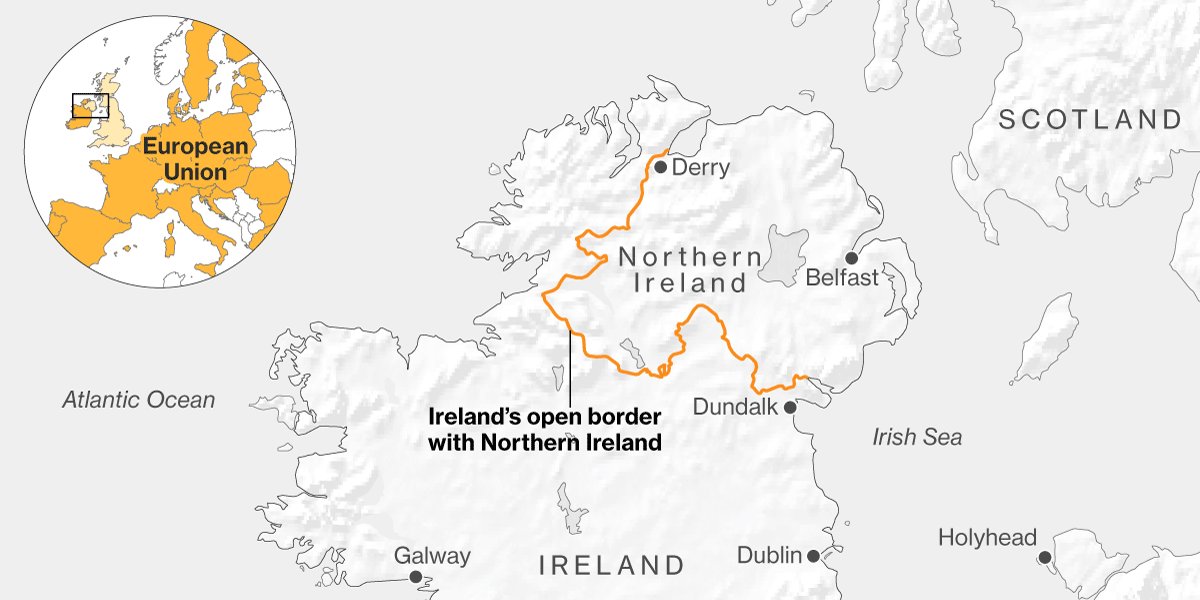 Syria
Syrian Observatory says it has 'confirmed information' that Islamic State chief is dead (Reuters) The Syrian Observatory for Human Rights told Reuters on Tuesday that it had "confirmed information" that Islamic State leader Abu Bakr al-Baghdadi has been killed. The report came just days after the Iraqi army recaptured the last sectors of the northern Iraqi city of Mosul, which Baghdadi's forces overran almost exactly three years ago. Reuters could not independently verify Baghdadi's death.
South Korea
South Korea tourism hit by China ban (BBC News) The Korea Tourism Organisation (KTO) predicted there could be 4.7 million fewer foreign tourists this year than in 2016 - a drop of about 27%. China has banned travel agencies from selling package tours to Korea in protest at Seoul allowing a US missile defence system. Visitors from China made up 46.8% of tourists in South Korea last year.
China
The deal includes seed processing plants and seed research centers, a copy of Dow AgroSciences' Brazilian corn germplasm bank, the Morgan seed brand and a license for the use of the Dow Sementes brand for a certain period of time, Dow said on Tuesday.
Brazil
Brazil Senate passes controversial labour reform (BBC News) The Brazilian Senate has approved a controversial labour reform bill - the first major overhaul in 70 years. The law aims to reduce costs for businesses and allow firms to negotiate contracts freely with employees. It was deeply unpopular with unions, who say it will reduce job security and called two general strikes in protest. The vote is expected to give President Michel Temer a boost before Congress' lower house decides if he should be suspended to face corruption charges.
>>>>> Scroll down to view and make comments <<<<<<
Click here for Historical News Post Listing
Make a Comment
Econintersect

wants your comments, data and opinion on the articles posted. You can also comment using Facebook directly using he comment block below.
---
Econintersect Contributors
---
---
---
---
---
| | |
| --- | --- |
| Print this page or create a PDF file of this page | |
---
The growing use of ad blocking software is creating a shortfall in covering our fixed expenses. Please consider a donation to Econintersect to allow continuing output of quality and balanced financial and economic news and analysis.
---
---
---
---
---
---
---
---