posted on 19 May 2017
Written by Econintersect
Early Bird Headlines 19 May 2017
Econintersect: Here are some of the headlines we found to help you start your day. For more headlines see our afternoon feature for GEI members, What We Read Today, which has many more headlines and a number of article discussions to keep you abreast of what we have found interesting.
---
Please share this article - Go to very top of page, right hand side for social media buttons.
---
Global
Asian equities trade cautiously following recovery on Wall Street overnight (CNBC) Asian markets traded sideways on Friday, following a higher lead from Wall Street as markets in the U.S. took a breather after their worst day of the year. The dollar index ticked upwards after tumbling from the 99 handle last week. The dollar last traded against a basket of rival currencies at 97.654. Benchmark Brent crude gained 0.82% to trade at $52.94 a barrel while U.S. crude added 0.89% to trade at $49.80. Spot gold had risen 0.3% to $1,249.76 per ounce by 0329 GMT. It was up about 1.8% for the week, set for its biggest weekly rise in five. U.S. gold futures were down 0.3% at $1,249.60 an ounce.
Miles of Ice Collapsing into the Sea (The New York Times) Three part series at The NYT has excellent graphics, with animation. Some scientists fear that Antarctica's ice sheet may have entered the early stages of an unstoppable disintegration.
U.S.
The election of President Trump is eclipsed only by the 9/11 terrorist attack and the battle over the fiscal cliff in 2011 in terms of generating doubt about future economic policy, according to the Economic Policy Uncertainty Index.

Increases "in policy uncertainty foreshadow declines in investment, output, and employment in the United States," the three professors who created the index wrote in a 2016 paper.

They do not say recession necessarily follows, only that there is a measurable economic effect from uncertainty, and they urge lawmakers to keep that in mind.
Hillary Clinton Returns With New Group to Help Others on Left (Bloomberg) Former Democratic presidential nominee Hillary Clinton rolled out her next act on Monday, launching a political group that will tap her prominence to raise money for groups opposing the man who defeated her and his agenda. The mission seizes on the energy of the "resistance" movement that's built up in response to Donald Trump's presidency. In an email to supporters, Clinton said she established the group because she believes "more fiercely than ever" in the need to mobilize support for Democratic causes. The group initially plans to support five organizations, including Run for Something, which assists young people who want to run for office, and Indivisible, which has been has organized anti-Trump protests. The name of the new Clinton group, "Onward Together," is a riff on her 2016 campaign slogan, "Stronger Together." It is incorporated under a provision of the tax code that allows it to engage in lobbying.

Democratic attorneys general seek to intervene in Obamacare case (Reuters) More than a dozen Democratic attorneys general on Thursday sought to intervene to defend a key part of the Obamacare healthcare law - subsidy payments to insurance companies - which is under threat in a court case. The 16 attorneys general, led by California Attorney General Xavier Becerra and New York Attorney General Eric Schneiderman, filed a motion to intervene in the case pending in the U.S. Court of Appeals for the District of Columbia Circuit. The case, which dates back to the Obama administration, was filed by the Republican-led House of Representatives against the federal government in an effort to cut off subsidy payments to insurers for the individual plans created by the Affordable Care Act, often called Obamacare. The subsidies payments help cover out-of-pocket medical expenses for low-income Americans. Trump has repeatedly threatened to withhold the payments to insurers, which amount to about $7 billion this year, and referred to them as a "bailout." Maryland Attorney General Brian Frosh, who signed on to the filing, said:
"The stakes are very high. In Maryland we have more than 400,000 people who depend on the Affordable Care Act to get normal healthcare. It sounds alarming, but it's true: lives are at stake."
I think there's a case for removing Trump on the grounds that he is clearly not competent to execute the office -- not that he has committed "high crimes and misdemeanors," but that he simply lacks the emotional and mental capacity to do the job. But preserving the very norms he's destroying requires that removal not be undertaken until things have reached such a state that most of his followers recognize his problems. So those of us who believe that the competence of the executive matters -- that there are things worse in a president than "more of the same," and that what we are now seeing is one of them -- will simply have to hope like heck that his supporters come to the same conclusion we have before he damages much more than his own reputation, and the hopes of the people who elected him.
U.S. officials said that the National Security Council continues to prepare multi-page briefings for Trump to guide him through conversations with foreign leaders but that he has insisted that the guidance be distilled to a single page of bullet points, and often ignores those.
Germany
Greece
Greek Economy Limps Onto Launchpad After Late-Night Budget Vote (Bloomberg) Greece's latest economic reforms will be key to winning debt relief that unleashes years of pent-up investment and finally ends its economic crisis. Or the austerity will crush the economy and send the government cap-in-hand for another bailout.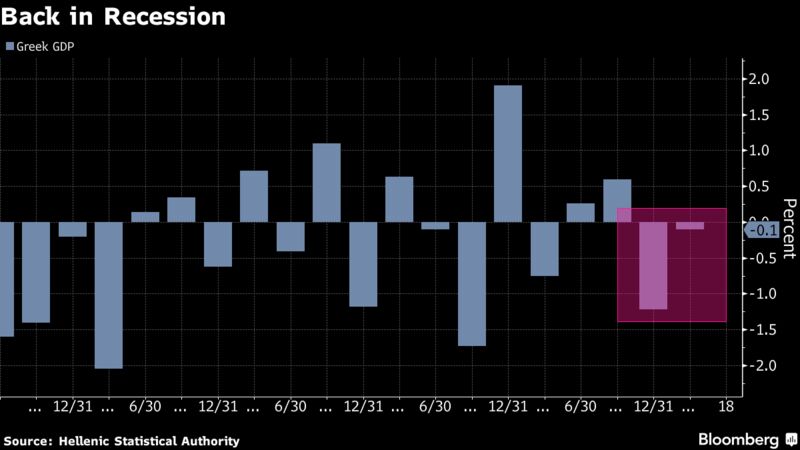 Syria
U.S. strikes Syria militia threatening U.S.-backed forces: officials (Reuters) The U.S. military carried out an air strike on Thursday against militia supported by the Syrian government that posed a threat to U.S. and U.S.-backed Syrian fighters in the country's south, U.S. officials told Reuters on Thursday. The militia, who numbered in the dozens and drove a tank and a small number of construction vehicles, ignored warning shots from U.S. aircraft and, according to a U.S.-led coalition statement, even "apparent Russian attempts to dissuade" their advance.
Russia
India
The Kashmiri people versus the Indian state (The Indian Economist) The Indian Economist is a content sharing partner with GEI. Kashmir is administered by India (since 1990), wants to be independent and is coveted by Pakistan. This is a bad situation with no resolution is sight
China
Chinese Jets Intercept U.S. Military Aircraft in East China Sea (Bloomberg) Two Chinese SU-30 fighter jets intercepted an American military aircraft over the East China Sea on Tuesday, according to the U.S. Air Force. Lieutenant Colonel Lori Hodge, spokesperson for Pacific Air Forces Command in Honolulu, said by phone:
"The interaction was considered unprofessional due to the maneuvers of the Chinese pilots and the speed."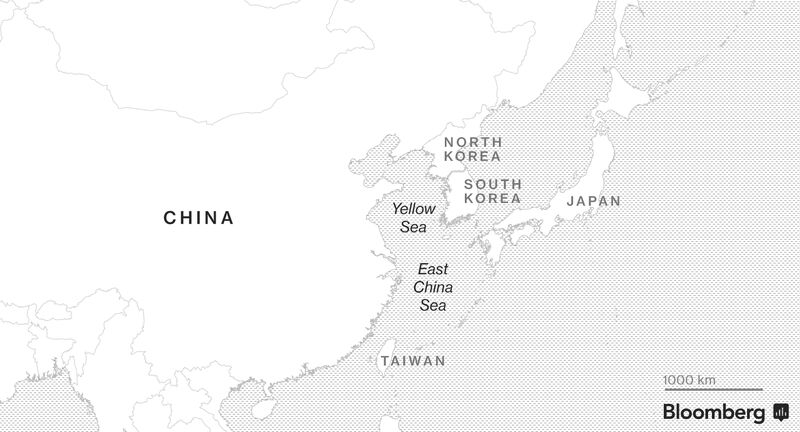 Brazil
Chaos Takes Hold in Brazil as Markets Sink, Temer Vows to Fight (Bloomberg) The impeachment of one president was traumatic. The prospect of two back-to-back spread dread and disbelief across Brazil Thursday as federal police raided politicians' homes, helicopters droned over the capital city, markets collapsed and a defiant President Michel Temer declared he wouldn't step down.
It has been just 12 months since the removal of his predecessor, Dilma Rousseff, on charges she broke budget laws. Allegations against Temer could end his tenure too, if what the O Globo newspaper reported is true -- that he endorsed the payment of hush-money to the imprisoned former speaker of the lower house of Congress.
>>>>> Scroll down to view and make comments <<<<<<
Click here for Historical News Post Listing
Make a Comment
Econintersect

wants your comments, data and opinion on the articles posted. You can also comment using Facebook directly using he comment block below.
---
Econintersect Contributors
---
---
---
---
---
| | |
| --- | --- |
| Print this page or create a PDF file of this page | |
---
The growing use of ad blocking software is creating a shortfall in covering our fixed expenses. Please consider a donation to Econintersect to allow continuing output of quality and balanced financial and economic news and analysis.
---
---
---
---
---
---
---
---