posted on 08 May 2017
Written by Econintersect
This special public posting of this column is presented as a convenience to Global Economic Inetrsection members who normally access this article from our daily newsletter. Due to a timing error this post missed the deadline for the newsletter today. The bonus for non-members is they also get to read today's article.
Econintersect: Every day our editors collect the most interesting things they find from around the internet and present a summary "reading list" which will include very brief summaries (and sometimes longer ones) of why each item has gotten our attention. Suggestions from readers for "reading list" items are gratefully reviewed, although sometimes space limits the number included.
This feature is published every day late afternoon New York time. For early morning review of headlines see "The Early Bird" published every day in the early am at GEI News (membership not required for access to "The Early Bird").
---
Please share this article - Go to very top of page, right hand side for social media buttons.
---
BECOME A GEI MEMBER - IT's FREE!
Every day most of this column ("What We Read Today") is available only to GEI members.
To become a GEI Member simply subscribe to our FREE daily newsletter.
The rest of this post is available only the GEI Members. Membership is FREE - click here
Topics today include:
Articles about events, conflicts and disease around the world
U.S.
Michael Flynn lied about Russia, and it opened him up to potential blackmail from Russia

What (or whether) the White House did anything with this information is unclear

Republicans are almost single-handedly focused on HOW we know Flynn talked with the Russian ambassador

Republicans are also really mad at Yates for not defending Trump's travel ban

Democrats are pretty sure there's more to the Trump-Russia story than Flynn
Several judges on the panel in Richmond, Virginia, on Monday questioned Acting U.S. Solicitor General Jeffrey B. Wall why they shouldn't be allowed to consider those comments in determining whether Trump's travel directive violates the Constitution, while tough questions for American Civil Liberties Union's lawyer, Omar Jadwat, left it unclear which way the panel was leaning.
"This process will not be quick or simple or easy, but it must be done."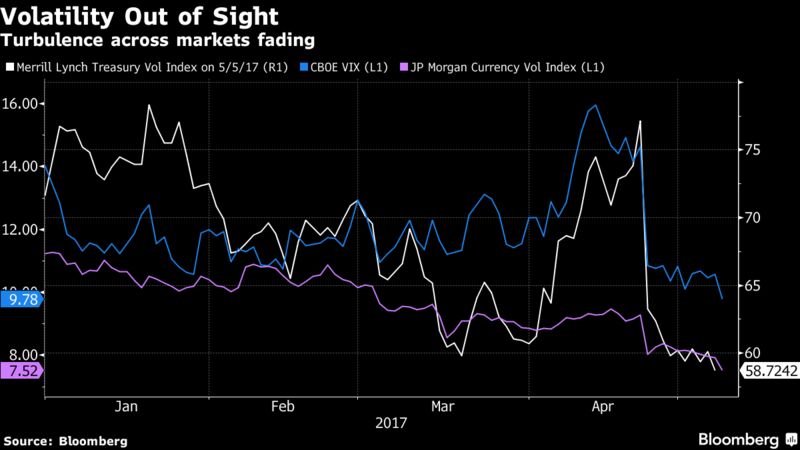 Iran
Staged or not, the slogans echoed the battle-cries of the broader election campaign, where Rouhani's rivals have focused on his handling of an economy threatened by high unemployment, low oil prices, slow growth outside the crude sector and a new, unpredictable foe in U.S. President Donald Trump.
China
The 40-member Hang Seng measure has fallen 2.8 percent over the past month, as the MSCI China advanced 0.8 percent. That's caused the index of so-called H shares to trade at its biggest discount against its MSCI rival in 15 years -- a split that investors see diverging further.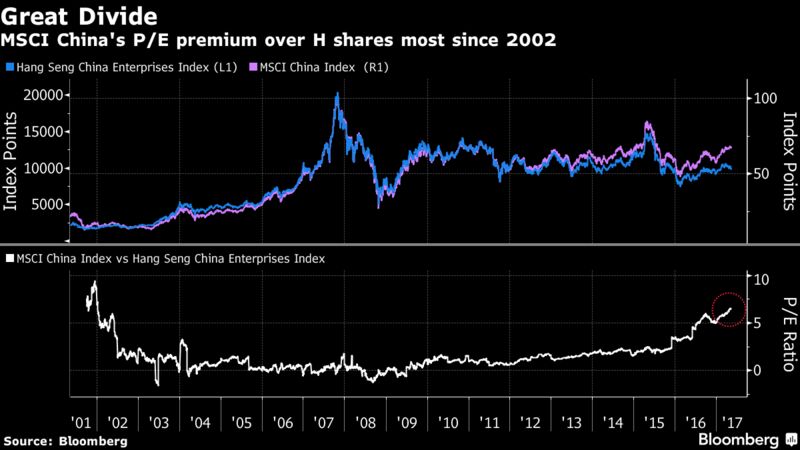 Other Scientific, Health, Political, Economics, and Business Items of Note - plus Miscellanea
Scientists have debated for decades over what set off the most profound climatic changes in the planet's geologic record. Now researchers at Harvard University have a new idea that may finally provide an answer: They say volcanic regions, located in the right place at the right time, may have triggered at least the one of these giant glaciation events.
>>>>> Scroll down to view and make comments <<<<<<
Click here for Historical News Post Listing
Make a Comment
Econintersect

wants your comments, data and opinion on the articles posted. You can also comment using Facebook directly using he comment block below.
---