posted on 21 April 2017
Written by Econintersect
This special public posting of this column is presented as a convenience to Global Economic Inetrsection members who normally access this article from our daily newsletter. Due to a timing error this post missed the deadline for the newsletter today. The bonus for non-members is they also get to read today's article.
Econintersect: Every day our editors collect the most interesting things they find from around the internet and present a summary "reading list" which will include very brief summaries (and sometimes longer ones) of why each item has gotten our attention. Suggestions from readers for "reading list" items are gratefully reviewed, although sometimes space limits the number included.
This feature is published every day late afternoon New York time. For early morning review of headlines see "The Early Bird" published every day in the early am at GEI News (membership not required for access to "The Early Bird").
---
Please share this article - Go to very top of page, right hand side for social media buttons.
---
BECOME A GEI MEMBER - IT's FREE!
Every day most of this column ("What We Read Today") is available only to GEI members.
To become a GEI Member simply subscribe to our FREE daily newsletter.
The rest of this post is available only the GEI Members. Membership is FREE - click here
Topics today include:
Articles about events, conflicts and disease around the world
Global
Total claims outstanding at the end of December across the world totaled $26.97 trillion, said the Basel-based BIS, often known as the central bankers' central bank.

Amongst emerging markets China saw lending increase, with claims on borrowers rising by $16bn, as the build-up of credit in the world's second-largest economy continues.

Turkey saw the biggest contraction in lending, as the country struggled economically. Turkish inflation soared in the second half of the year as the lira plummeted, prompting a mass exodus of money from the country in anticipation of further economic woes.
U.S.
Republican lawmakers will hold a conference call on Saturday to discuss the issue.

They're also likely to confer on another problem: keeping the government open.

Even as the conference seeks to revive ObamaCare repeal legislation, it faces an April 28 deadline to pass legislation that prevents a government shutdown.
30-year fixed-rate mortgages: averaged 3.97 percent, with an average 0.5 point, falling from last week's 4.08 percent average. Last year at this time, 30-year rates averaged 3.59 percent.

15-year fixed-rate mortgages: averaged 3.23 percent, with an average 0.5 point, falling from last week's 3.34 percent average. A year ago, 15-year rates averaged 2.85 percent.

5-year hybrid adjustable-rate mortgages: averaged 3.10 percent, with an average 0.4 point, falling from last week's 3.18 percent average. A year ago, 5-year ARMs averaged 2.81 percent.
UK
Russia
China
Venezuela
Other Scientific, Health, Political, Economics, and Business Items of Note - plus Miscellanea
The closely held company is coping with a sales slowdown in the U.S., made worse by the emergence of newer fast-casual rivals and the industry's heavy reliance on discounts and promotions. Subway also has lost some of its luster as a healthier-food option. It's been working to restore its status by eliminating antibiotics from its chicken and switching to cage-free eggs.

In another bid to revive growth, Subway is adding delivery services -- a strategy that's also been embraced by McDonald's. And it even unveiled a new, more contemporary logo. But so far, the changes haven't helped much: Sales fell 1.7 percent last year to about $11.3 billion.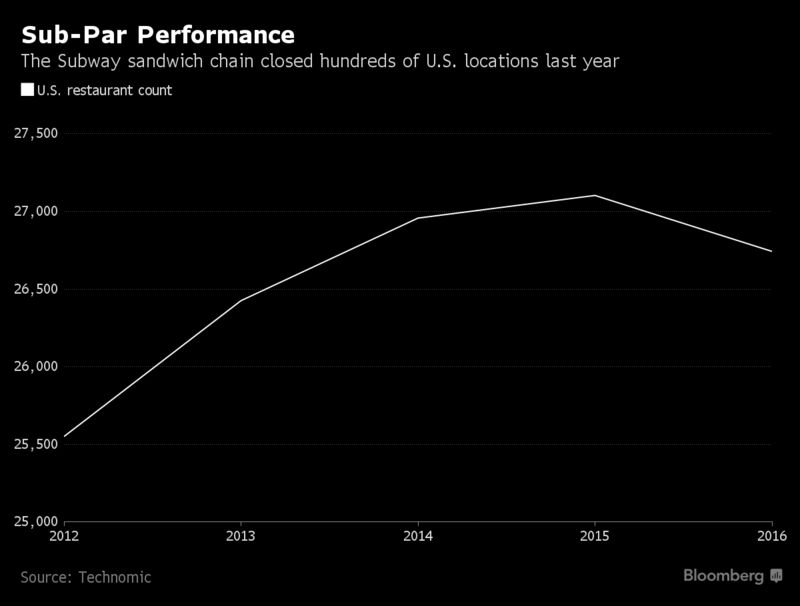 >>>>> Scroll down to view and make comments <<<<<<
Click here for Historical News Post Listing
Make a Comment
Econintersect

wants your comments, data and opinion on the articles posted. You can also comment using Facebook directly using he comment block below.
---