posted on 11 April 2017
Written by Econintersect
Early Bird Headlines 11 April 2017
Econintersect: Here are some of the headlines we found to help you start your day. For more headlines see our afternoon feature for GEI members, What We Read Today, which has many more headlines and a number of article discussions to keep you abreast of what we have found interesting.
---
Please share this article - Go to very top of page, right hand side for social media buttons.
---
Global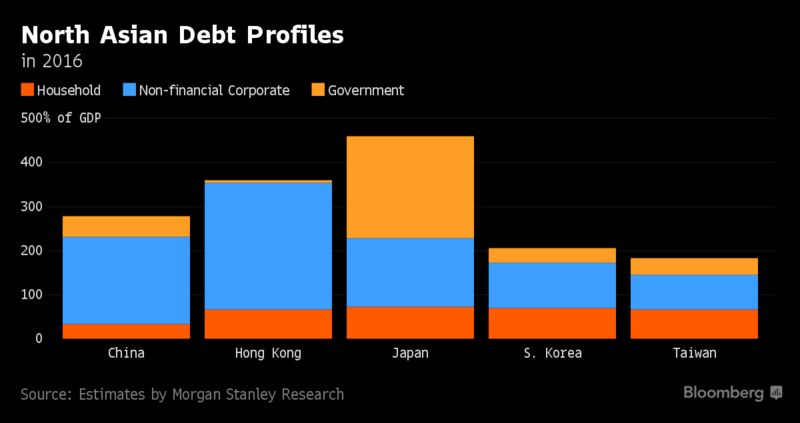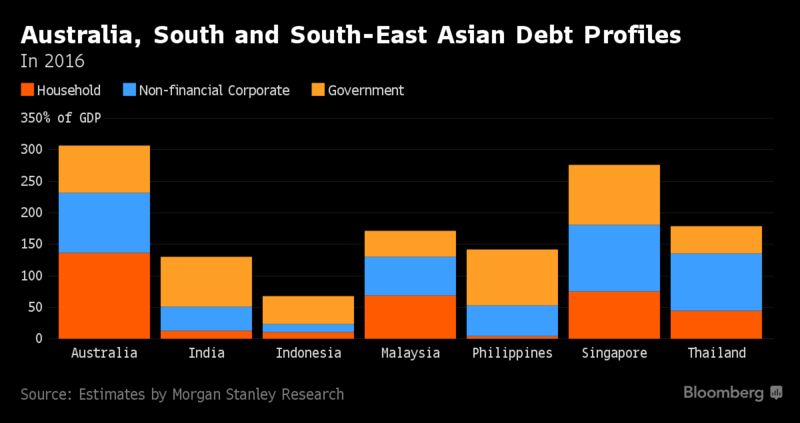 U.S.
Recent events provide useful context. In the late summer of 2013, the Obama administration was preparing to launch a military strike in Syria. The circumstances were very similar to what happened this week: There was evidence that Syrian President Bashar Assad had ordered a deadly chemical attack against Syrian civilians. However, as the Obama administration prepared to respond, more than 100 members of Congress, mainly Republicans but some Democrats as well, signed a letter explaining that the president could not act alone, that he needed congressional approval.

As these members of Congress explained, the Constitution does not permit the president to unilaterally order military action unless the United States or Americans face a direct threat of attack. That is an accurate description of constitutional law.
While questions remain about Trump's overall strategy in Syria, criticism from Senate Minority Leader Charles Schumer (N.Y.) and other Democrats has been muted.

Gorsuch's success, meanwhile, have given Trump the kind of legacy-burnishing accomplishment any Republican president would covet: saving the late Justice Antonin Scalia's seat for conservatives.
Australia

Germany

UK

Israel

Japan

South Korea

Turkey
UK
Hungary
As a university, CEU has a dual identity, and offers degrees accredited in both the US and Hungary. But the latest amendments make the university's continued operation in Hungary virtually impossible. This is because the bill would require CEU to operate under a binding international agreement and to provide higher education programmes in its country of origin - the US - all within a very short time-frame.
CEU is a privately funded university with more than 1,400 students from more than 100 countries, that offers degrees accredited in both the US and Hungary. It is ranked among the top 200 universities in the world in eight disciplines. It excels in political science and international studies.

It has had its home in Budapest for more than 25 years, and is part of the life of the city. That CEU was founded after the fall of communism to promote democracy makes the current move against it all the more reprehensible.
Syria
Russia
Russian leader Vladimir Putin said he would "respond with force" if there were more US air strikes in Syria after President Donald Trump ordered the launch of 59 missiles against a strategic air base. The missiles came after Mr Assad sanctioned a chemical weapon attack, which killed more than 90 people, including women and children.
North Korea
North Korea calls US aircraft carrier dispatch outrageous (Associated Press, CNBC) North Korea says it is ready for war, vowing tough counteraction to any military moves that might follow the U.S. move to send the USS Carl Vinson aircraft carrier and its battle group to waters off the Korean Peninsula. A spokesman for North Korea's Foreign Ministry was quoted as saying by the state-run Korean Central News Agency late Monday.
"We will hold the U.S. wholly accountable for the catastrophic consequences to be entailed by its outrageous actions."
China
That's a major accomplishment, given that yuan had been leaving the country at an average rate of almost $60 billion per month in the middle of last year. But how this turnaround was achieved raises some serious long-term questions for China.

For one thing, it wasn't driven by economic strength. Officially recorded payments and receipts are both down significantly across all categories. Total foreign bank inflows are flat, while payments abroad were down by 15 percent through the first two months of the year.

In other words, balance wasn't achieved by increasing exports or investment into China, but rather by preventing Chinese from buying from and investing in the rest of the world. Some of the government's restrictions on currency-exchange transactions-- such as cracking down on fake trade data and overpayments for imports -- were justified and sensible. But others were more dubious and have led to significant distortions.
>>>>> Scroll down to view and make comments <<<<<<
Click here for Historical News Post Listing
Make a Comment
Econintersect

wants your comments, data and opinion on the articles posted. You can also comment using Facebook directly using he comment block below.
---
Econintersect Contributors
---
---
---
---
---
| | |
| --- | --- |
| Print this page or create a PDF file of this page | |
---
The growing use of ad blocking software is creating a shortfall in covering our fixed expenses. Please consider a donation to Econintersect to allow continuing output of quality and balanced financial and economic news and analysis.
---
---
---
---
---
---
---
---