posted on 15 January 2017
Written by Econintersect
Early Bird Headlines 15 January 2017
Econintersect: Here are some of the headlines we found to help you start your day. For more headlines see our afternoon feature for GEI members, What We Read Today, which has many more headlines and a number of article discussions to keep you abreast of what we have found interesting.
Global
"Commodity market black swan events come in many forms, and the market may take years or an instant to price them in. Indices are already pricing in record levels of volatility as 2017 begins, and investors are specifically concerned about geopolitical developments."
U.S.
"Congressman John Lewis should spend more time on fixing and helping his district, which is in horrible shape and falling apart (not to mention crime infested) rather than falsely complaining about the election results. All talk, talk, talk - no action or results. Sad!"
"Bernie really was a successful businessman with quite original insights into the market, and he's continued applying his business instincts in prison. At one point, he cornered the hot chocolate market. He bought up every package of Swiss Miss from the commissary and sold it for a profit in the prison yard. He monopolized hot chocolate! He made it so that, if you wanted any, you had to go through Bernie."
Income disparities have become so pronounced that America's top 10 percent now average nearly nine times as much income as the bottom 90 percent. Americans in the top 1 percent tower stunningly higher. They average over 38 times more income than the bottom 90 percent. But that gap pales in comparison to the divide between the nation's top 0.1 percent and everyone else. Americans at this lofty level are taking in over 184 times the income of the bottom 90 percent.
UK
The likelihood of the UK carving out a special status with the EU looks remote. And so the UK will have to see through a hard Brexit and all the pitfalls that could entail. There won't be any uncertainty then. If consumers actually do stop buying and business investment sinks, it is then that we should see that response. All of the financial stability concerns could indeed come roaring back too. And that's when policy offsets might prove inadequate. So from where I sit, the risk from Brexit now is actually higher, not lower.
Russia
Indonesia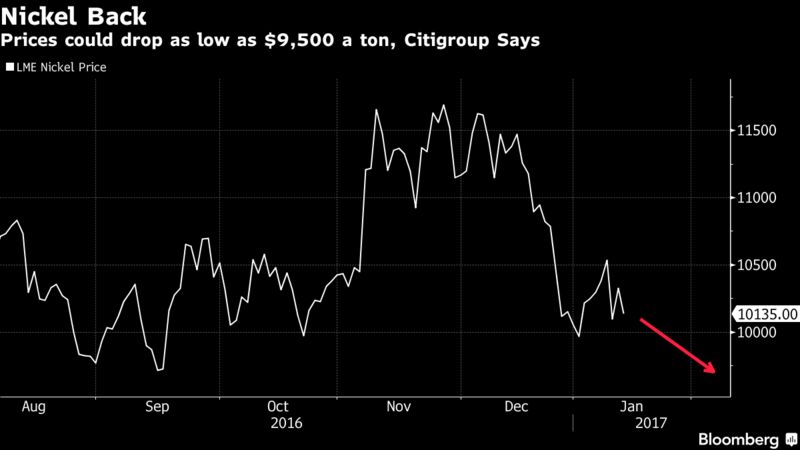 Philippines
China
On Monday, I wrote a piece outlining how the US has pivoted away from China toward Russia. And the conclusion I drew from the circumstances was that this pivot will create a lot of geopolitical and economic uncertainty depending on both the importance of the actors on the world stage and the violence of the pivot. As US President Obama is constantly at pains to stress, Russia is not a major player economically. So the pivot toward Russia is one of geo-strategic importance. But the pivot away from China has economic implications. And China-hater Peter Navarro as Trump's new trade czar is telling us the pivot will be violent.
Picking Navarro to a new trade czar role makes it much more likely that Trump's actions will be punitive in nature - and therefore lead to a trade war with China. Navarro has written a number of books about China that tell us this. For example, his 2008 book, "The Coming China Wars," is described by many as basically a litany of grievances about China on multiple fronts - from militarization to human rights abuses to currency manipulation. In Peter Navarro's depiction, China is now the new Evil Empire for America that Russia once was. Here's what the most liked favourable review said.
"The One-China principle, which is the political foundation of the China-U.S. relations, is non-negotiable."
Taiwan
>>>>> Scroll down to view and make comments <<<<<<
Click here for Historical News Post Listing
Make a Comment
Econintersect

wants your comments, data and opinion on the articles posted. You can also comment using Facebook directly using he comment block below.
---
Econintersect Contributors
---
---
---
---
---
| | |
| --- | --- |
| Print this page or create a PDF file of this page | |
---
The growing use of ad blocking software is creating a shortfall in covering our fixed expenses. Please consider a donation to Econintersect to allow continuing output of quality and balanced financial and economic news and analysis.
---
---
---
---
---
---
---
---