posted on 16 December 2016
Written by Econintersect
Today our daily feature for Global Economic Intersection newsletter subscribers failed to make the time cut for inclusion in the newsletter. To make it easily available to those subscribers, we are posting a public edition. That is a special benefit to all other readers because they get to see what only newsletter subscribers see most other days.
If you would like to get a post like this every day, subscribe to our FREE newsletter:
BECOME A GEI MEMBER - IT's FREE!
Econintersect: Every day our editors collect the most interesting things they find from around the internet and present a summary "reading list" which will include very brief summaries (and sometimes longer ones) of why each item has gotten our attention. Suggestions from readers for "reading list" items are gratefully reviewed, although sometimes space limits the number included.
This feature is published every day late afternoon New York time. For early morning review of headlines see "The Early Bird" published every day in the early am at GEI News (membership not required for access to "The Early Bird".).
BECOME A GEI MEMBER - IT's FREE!
Every day most of this column ("What We Read Today") is available only to GEI members.
To become a GEI Member simply subscribe to our FREE daily newsletter.
The rest of this post is available only the GEI Members. Membership is FREE - click here
Topics today include:
Articles about events, conflicts and disease around the world
Global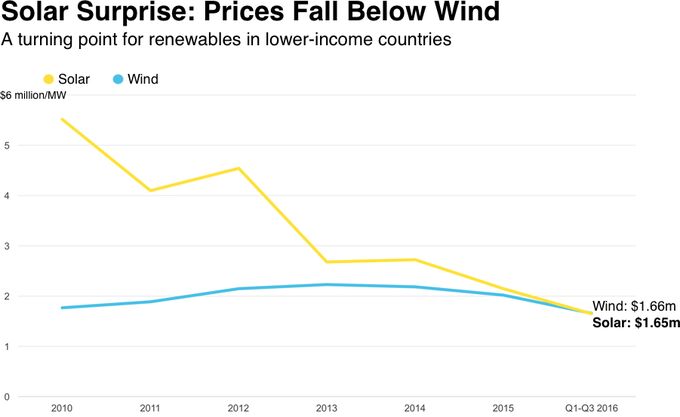 U.S.
"If we were to see a burst of demand growth, that would suggest a steeper path of rates to maintain price stability. There is a range of paces of interest rate hikes that would qualify as gradual, including paces more rapid than one or two or three a year," he said. "We can get where we need to be with a pace of increases that qualifies as gradual."
Critics view McCrory's haste to sign the bill ― and the likelihood that he will also sign HB 17 ― as a power grab by a bitter incumbent and his legislature. Cooper declared victory over McCrory on Nov. 9, but McCrory refused to concede the race because it was too close to call.

Cooper was up by 4,300 votes on Election Day and continued to rise in the count. Instead of bowing out graciously, McCrory asked that all provisional ballots be counted, formally called for a statewide recount and made brash allegations of voter fraud before finally conceding on Dec. 5.

HB 17, which the governor has yet to sign, mandates that Cooper's Cabinet picks receive approval from the Republican-dominated state Senate. It also bars Cooper from making any appointments to the University of North Carolina Board of Trustees or the state Board of Education.

The bill will also greatly reduce the number of administrative employees in "exempt positions" Cooper can designate. "Exempt positions" are not subject to the same hiring and firing rules that govern other state employees.

Cooper, who is currently the state attorney general, said he is willing to sue Republicans over these bills or any other potentially unconstitutional measures.
EU
"Otherwise Europe will break apart ever more. The economic cultures in the 19 member states of the euro zone are simply far too different. We shouldn't think so much about whether Greece can be saved but whether it wouldn't be far more logical if Germany were to leave the euro zone to preserve the E.U. as a whole."
Syria
"Aleppo is now a synonym for hell. I very much regret that we had to stop this operation."
Japan
China
Other Scientific, Health, Political, Economics, and Business Items of Note - plus Miscellanea
How not to get hacked by Russians (or anyone else) - lessons from the DNC's disastrous cyber strategy (Quartz) The US FBI told the Democratic National Committee in September of 2015 that its computer network had been breached by hackers linked to the Russian government. But nothing concrete happened about the cyber break-in for seven months, according to an exhaustive report on Dec. 13 in the New York Times (paywall). Instead, DNC workers committed a sequence of jaw-dropping blunders. Combined with tech practices that ignored even the most basic rules of cyber safety, this allowed hackers to rummage through the DNC's server, downloading tens of thousands of private emails which were ultimately published on Wikileaks. (The FBI agent tasked with warning the DNC was also strangely lackadaisical about it, doing little more than leaving a series of voicemails after speaking to an IT temp, though the DNC's headquarters are just a half mile from the FBI's own.) The simple technique that did in the DNC (and many others who get hacked) is being taken in by phishing, as explained in this article.
Watson Financial Services is born out of IBM's purchase of Promontory Financial Group (Tech Crunch) The big data power grab is underway:
If Nathan's Hot Dog Eating Contest had a big data eating contest brother, IBM would be a serious contender for first place. Today the tech stalwart announced that it had come to an agreement to acquire Promontory Financial Group.

To make sense of this deal, you have to avoid relegating Promontory into the small box of financial services. Instead, it's most practical to think of it as a big data company that also has a services business. While it's true that it works with some of the largest banks in the world, it has slowly amassed a collection of regulatory and compliance data. Promontory also has a workforce that includes over 600 experts in the space.

Earlier this year, IBM closed another equally obscure deal to acquire The Weather Company. However, these two deals have a lot in common and indicate that IBM is hungry for companies in non-traditional spaces that have access to large stores of information. The Weather Company deal gave IBM Watson access to a large collection of weather data that helped to augment and add value to the Watson system in a very short time frame. The Promontory data will do much the same.

Watson has grown to become one of IBM's crown jewels. In the company's Q2 earning report, IBM announced that its cognitive solutions division had posted revenues of $4.7 billion, up 4 percent year over year.

This deal puts IBM up against companies like Thomson Reuters and Bloomberg that have their own regulatory and compliance solutions for the financial services industry. These services are focused on tracking, monitoring and analyzing regulatory changes. Other companies like Palantir have developed legal and capital markets solutions for analyzing unstructured data for tasks like fraud production.
CO2 Concentrations Trend Stunningly Clear (Twitter)
>>>>> Scroll down to view and make comments <<<<<<
Click here for Historical News Post Listing
Make a Comment
Econintersect

wants your comments, data and opinion on the articles posted. You can also comment using Facebook directly using he comment block below.
---