posted on 03 September 2016
Written by Econintersect
Early Bird Headlines 03 September 2016
Econintersect: Here are some of the headlines we found to help you start your day. For more headlines see our afternoon feature for GEI members, What We Read Today, which has many more headlines and a number of article discussions to keep you abreast of what we have found interesting.
Global
What else can central banks do? (Voxeu.org) This article presents the latest Geneva Report on the World Economy, in which the authors argue that central banks can do more to stimulate economies and restore full employment when nominal interest rates are near zero. Quantitative easing and negative interest rates have had beneficial effects so far and can be used more aggressively, and the lower bound constraint can be mitigated by modestly raising inflation targets. This, they say, will drive real interest rates more deeply negative and increase borrowing. Econintersect: The authors fail to discuss that interest rates have a very weak link to borrowing quantities, and argue only from the supply side (and only the narrower money supply, not goods and services) and totally ignore the question of where the demand would come from. They do not recognize any aspect of the Irving Fisher theory of debt deflation (see Documentary Of The Week: Surviving In The Intellectually Bankrupt Monetary Policy Environment) nor do they seem to move beyond the much discredited IS/LM model (not mentioned in the article but inferred from their discussion of a coupling of real interest rates to employment). For a better model - which would lead to far different policy recommendations - see The euro zone crisis: what would John Maynard do?.
U.S.
Kratom is a plant that grows in South East Asia. It is commonly used in teas and reportedly produces a calming effect on the drinker. It has also been used by those dependent on opioids and alcohol to lessen the intake of these drugs. But now the DEA is placing kratom on Schedule 1, essentially banning its use in the United States. Legal heroin, Oxycodone, will remain legal however. (Of course.)

Why does the federal government meddle in such things? It's not like there are widespread kratom overdoses or something. (Though overdoses are possible with kratom unlike with cannabis.) There are however plenty of overdoses from prescription painkillers.

The answer probably lies in a mix of the DEA looking for something to do, vested interests concerned that a cheap alternative to expensive prescription drugs might become popular and seen as useful, and just good old fashioned American Puritanism. The bureaucrats, the corporate interests, and the moralists, the statist trifecta.
Saudi Arabia
Asia clamour spurs Saudis to look at boosting bond sale (Financial Times) Saudi Arabia's first international debt sale has generated so much interest from Asian investors that the kingdom is weighing a full pipeline of bonds to follow a $15 billion initial auction as early as October, according to bankers briefed on the sale. The clamor for Saudi sovereign debt, which could be the largest emerging market issuance in history, comes as record-low interest rates in mature economies has prompted investors to pour money into developing markets at a record pace, overlooking the risks in some of the world's least stable economies.
Russia
Putin Pushes for Oil Freeze Deal With OPEC, Exemption for Iran (Bloomberg) ladimir Putin said he'd like OPEC and Russia, producers of half of the world's oil, to reach a deal to freeze supply and expects the dispute over Iran's participation can be resolved. Russia desperately needs oil prices at least $30 a barrel higher than they are now.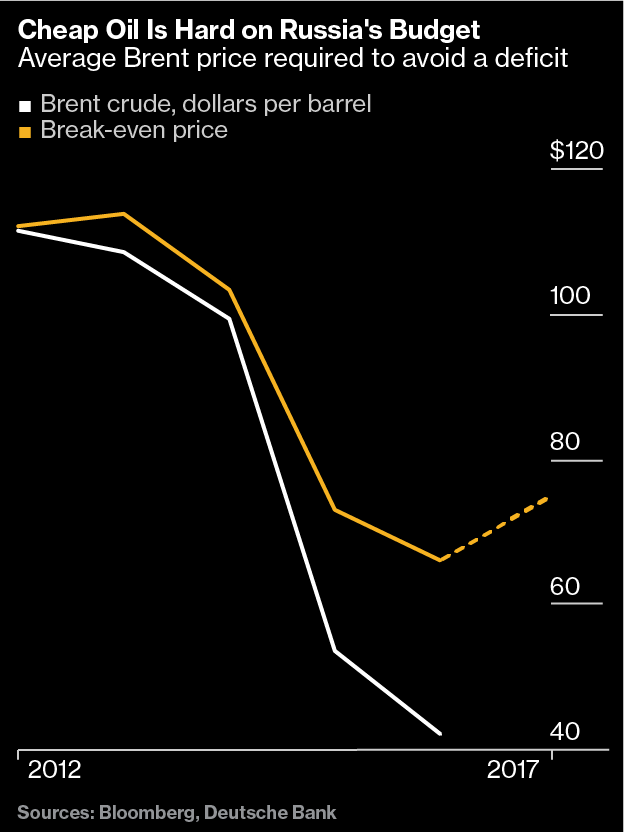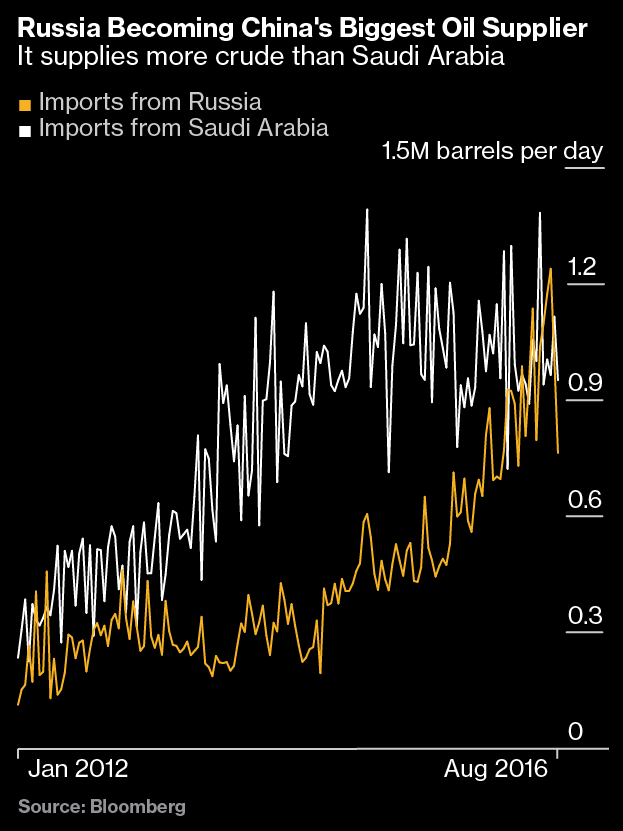 India
Using an audit experiment carried out on of India's largest real estate websites, we document striking variations between landlords' treatment of upper-caste Hindus, Other Backward Castes, Scheduled Castes, and Muslims. We find strong evidence of discrimination against Muslim applicants, both in terms of probability of being contacted and the number of contacts, relative to upper-caste Hindu (UC) applicants, in the rental housing market in Delhi and its largest suburbs.

While the probability that a landlord responds to an upper-caste applicant is 0.35, this is only 0.22 for a Muslim applicant. We also find suggestive evidence that when landlords respond to both UC and Muslim applicants, they call back the UC applicant sooner. Muslim applicants are especially disadvantaged when applying to rent one-bedroom houses; there is an additional 20 percentage points reduction in the probability of a callback. In contrast, we find no clear evidence that landlords are less likely to respond to Scheduled Castes and Other Backward Classes. However, our estimates may understate the true differentials in callback ratios as a result of our failure to perfectly link all callbacks to a listing.
Brazil
Brazil's Highs and Lows (Bloomberg) This is summary of Brazil's depression and and the turmoil within its government, driven by corruption and an impeachment and removal from office of its president Dilma Rousseff by a government likely more corrupt than she. Meanwhile, Brazil's GDP has contracted by about 6.5% since 2Q 2014 with still more to go.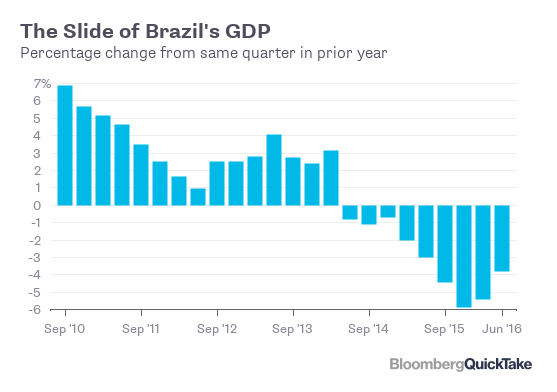 >>>>> Scroll down to view and make comments <<<<<<
Click here for Historical News Post Listing
Make a Comment
Econintersect

wants your comments, data and opinion on the articles posted. You can also comment using Facebook directly using he comment block below.
---
Econintersect Contributors
---
---
---
---
---
| | |
| --- | --- |
| Print this page or create a PDF file of this page | |
---
The growing use of ad blocking software is creating a shortfall in covering our fixed expenses. Please consider a donation to Econintersect to allow continuing output of quality and balanced financial and economic news and analysis.
---
---
---
---
---
---
---
---