posted on 17 May 2015
Written by Yichao Wang, GEI Associate
The People's Bank of China cut benchmark interest rate again by 25 basis points to 5.1%. By now, PBOC has cut interest rate and reserve requirement ratio five times in six months.
However, the monetary easing does not seem effective. Although the interest rate has been cut by a total of 75 basis points, China's economy is still facing large downward pressure. As the latest trade data shows, China's exports unexpectedly fell 6.4% from a year earlier. While April is usually a strong month for economy, disappointing trade data intensifies the concern about China's economy.
There are many problems, such as high borrowing cost, that influence the effectiveness of monetary easing. One important reason that hindered monetary easing from benefiting the real economy is sliding bank profits. As many Chinese companies guaranteed loans taken out by other companies in previous years, bankruptcy has triggered a chain of defaults. According to the China Banking Regulatory Commission, nonperforming loans surged 140 billion yuan ($22.6 billion) from the beginning of the year to 982.5 billion yuan as of March 31, the biggest quarterly jump in more than a decade.
As a result, banks' profits decreased significantly. Compared with the double-digit growth rate typically seen in previous years, China's top five state-owned banks all saw their first-quarter profit grow less than 2%. Bank of China, for example, has only 1.05% profit growth. Therefore, considering profits, Chinese banks are cautious about making loans, and would not pass on lower interest rates to borrowers. As the PBOC said, it does not expect banks to pay savers the maximum deposit rate allowed by authorities. So even though the PBOC has cut both interest rate and RRR (required reserve ratio) several times, credit flow to the sectors that need funds just usn't happening.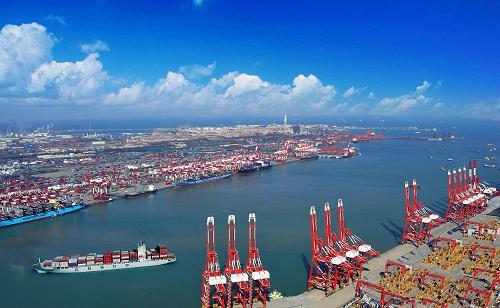 However, it is widely believed that China's economy remains promising. While rate cutting might have limited effect for stimulating demand, several large projects including those related to the Belt and Road Initiative (New Silk Road Economic Belt) in coming months would certainly be an effective GDP boost.
Click here for Historical News Post Listing
Make a Comment
Econintersect

wants your comments, data and opinion on the articles posted. You can also comment using Facebook directly using he comment block below.
---