from Elliott Wave International

Deep-pocketed speculators miss the big turns -- but you don't have to

Hedge fund managers are considered to be among the smartest people on Wall Street.

Ironically, as a group, they're notorious for consistently being on the wrong side of major turns in the markets they trade. By contrast, a group of insiders called Commercials are generally on the right side of major market turns.
---
by Investing Daily, Investing Daily
Investing Daily Article of the Week
The emergence of the Wuhan coronavirus has led to a (hopefully brief) deflationary scare. The markets are concerned that the outbreak will cause a big dent in the world economy. But as the stock market wavers and commodities slide, the yellow metal is proving its mettle as a safe haven.
---
by Nadeem Walayat
The gold bull market ended 2019 with a strong gain of 19%. The first half the year was marked with uncertainty as the price after an early year surge to $1350 gave up all of it's gains to drift lower to trade down on the year by early May. However, this was the calm before the bull market storm and that set the stage for a powerful bull run starting early June that saw the Gold price rocket higher to a early September peak of $1566, up over 25% on the year! This ignited Gold bug fever and encouraged prominent gold bugs to get carried away with headlines of Gold heading for $5000 and beyond.
---
by Peter Krauth, Money Morning
The price of gold is up by an impressive 20% since Thanksgiving 2018. That's even a bit better than the S&P 500, which has climbed about 19%.
I'm thinking gold could hit the $1,700 level or higher in 2020 thanks to a catalyst we haven't seen since 1999. But that's not the only thing driving gold prices.
---
by Peter Krauth, Money Morning
The price of silver might not be finished correcting yet, but it will be soon. And when it does, silver prices in 2020 could smash a three-year high and challenge its five-year top ....
Ever since silver peaked around $19.50 in early September, investors have wondered how much consolidation lies ahead.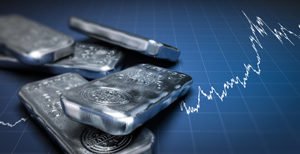 ---
by Peter Krauth, Money Morning
There's plenty of resistance facing the price of gold.
But we're entering what's typically the strongest season of the year for gold stocks. And we fully expect the price of gold to rise soon, just after a little more near-term correction.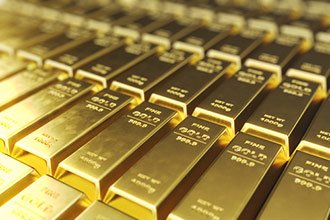 ---
by Peter Krauth, Money Morning
Special Repost from Monday Morning
How to Prepare for the Coming of NIRP to America
It's a phenomenon that simply shouldn't exist - one that manifests itself in weird, almost comical ways ....
Borrowers are being paid to take out loans and mortgages .... Imagine your account balance dropping in value as the bank "taxes" you each month for the "privilege" of keeping your money there.
---
Written by Rick Ackerman, Rick's Picks
Gold has shrugged off the latest blather from the Fed and looks bound for at least 1536. Some Rick's Picks subscriber caught the move, and I'll show you how. T-Bonds have also caught fire and deserve a look. Current target is 1.18% for the 10-year yield and a gain of more than16% forTLT . For gold the near-term target is 1535.90.
---
Written by Jim Welsh
Market positioning for gold is now waving a yellow flag, and yellow in this case stands for "caution", not for boosting the "yellow metal". In this brief presentation I discuss how the present situation has developed.
---